There is good news for those who love KDE software and the concept of Plasma Active; soon you will be able to purchase a tablet that ships with the KDE Plasma Active interface!
Linux on tablets isn't unheard of, after all, Android is a Linux-base OS that one can already buy on tablets. However what is compelling about Linux is not just the bare kernel, but the model of community support, the freedom or choice it affords, and its open nature. Android, despite having an open core, can still sometimes lack those things as it ships on locked down devices that don't give final owners of the hardware full control over the system and what they run on it. This freedom is exactly what this new tablet promises.
The newly revealed tablet called "Spark", which it seems is "in recognition of it being the start to an even bigger flame" — we really hope it is.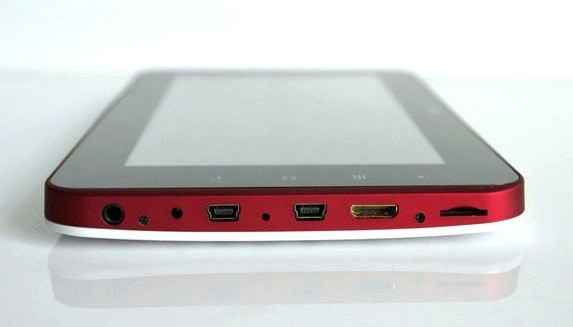 Both the hardware and price are quite modest. The device features a "1GHz AMLogic ARM processor, Mali-400 GPU, 512 MB RAM, 4GB internal storage plus SD card slot, a 7" capacitive multi-touch screen and wifi connectivity" — it won't win over users for its sheer power that's for sure. The retail price is €200, (currently about $ 260 or around Rs. 13,000) which is quite competitive.
Plasma Active being open source software powered by an open ecosystem will of course be open for other device manufacturers to integrate, and the QML-based interface makes it easy for any device manufacturer to differentiate in terms of user experience.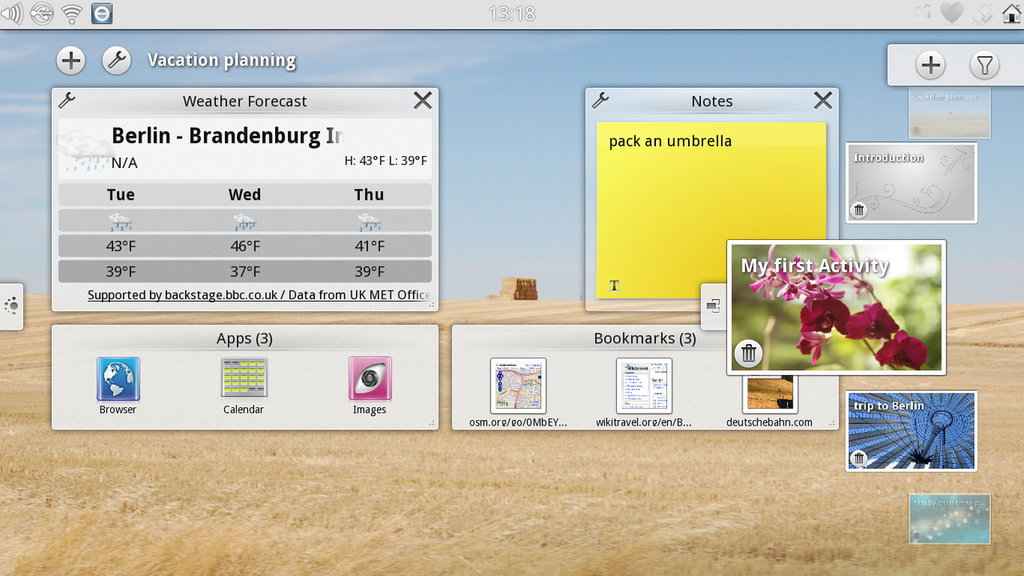 For applications and services related to the tablet, there is ongoing work in ensuring open cloud-based services for group-ware, documents sync etc. based on OwnCloud, the KDE community's cloud solution. A store that offers free and paid content is also underway.
The content store has a new open model, where the store offers APIs that can be used to create any front-end that offers a curated set of software available in the store. This could be useful for colleges to provide students with custom stores that offer educational material and a limited software set.
The only closed-source bits are the drivers, but that is true of most Linux distributions these days. Many hardware drivers are just not open source. Graphics drivers of NVIDIA and ATI chipsets for example, are closed source, and their open source counterparts are not powerful enough to run most current-generation games, or often even user interfaces. The effort will be to replace each binary driver with an open source one over time.
It isn't the first open device though, and not all current tablet devices are locked down. A lesser known tablet WeTab by the German company Neofonie GmbH is available, featuring a spin of Intel's MeeGo OS, and beefier hardware that the new Spark tablet. It features a larger 11.6" screen, 1.66Ghz Atom processor, 1GB RAM and 16 / 32 GB internal storage.
However unlikely it seems, it feels good to hope that more such devices might upturn the trend towards closed devices and stores.
You can read more about KDE Plasma Active via these here