Alongside the Apple Watch Series 6, Apple Watch SE and the iPad Air, Apple also announced the iPad 8th generation at the Time Flies event. The regular iPad is now a lot more powerful and starts from Rs 29,900 in India for the 32GB Wi-Fi variant. Here's everything we know about the iPad 8 so far —
iPad 8th Generation Specs, features and accessories
The iPad 8th Gen runs on the Apple A12 Bionic chip, thus bringing the power of the Neural Engine to the iPad lineup for the first time and features a 10.2-inch Retina display and is available in 32GB and 128GB variants with either Wi-Fi or cellular connectivity.
The biggest upgrade in the iPad 8 is actually the processor inside. With the power of the Neural Engine, things should improve significantly, as would the use cases. Apple claimed a 40 per cent boost in performance over the previous generation, and even threw in a comparison with a similarly-priced Windows laptop claiming it's twice as fast.
Yet, with all the new things under the hood, the iPad 8 looks nothing like the new iPad Air or the iPad Pro. It sticks to the old design with a TouchID-enabled Home button and thick, chonky bezels around the display. It's also 0.29-inches thick and weighs 462 grams. The iPad 8 will be available in Space Gray, Silver and Gold.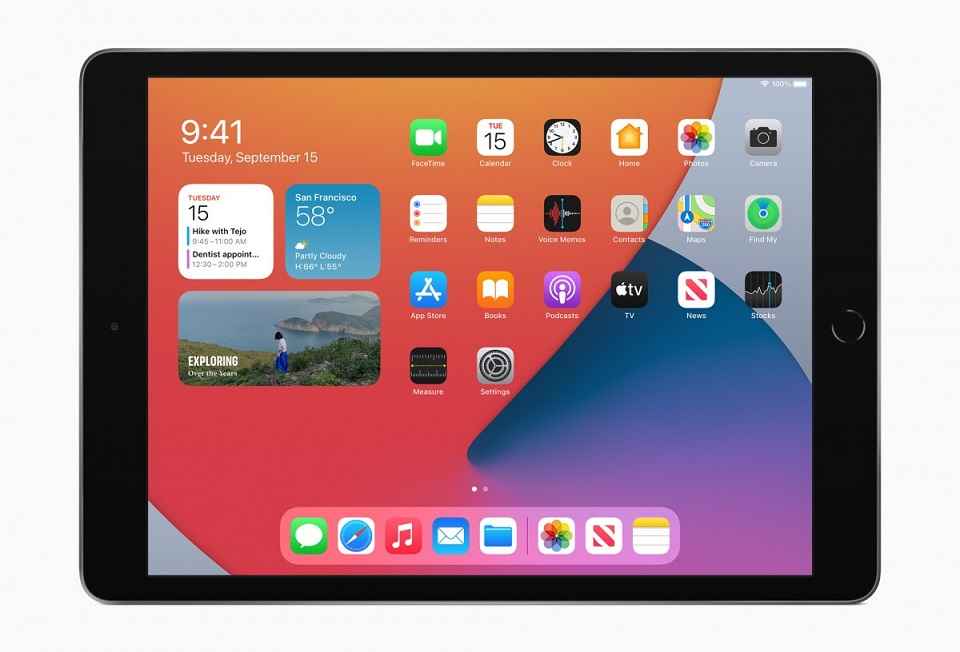 There's a single 8MP camera at the back while on the front, the iPad 8 gets a 1.2MP camera for FaceTime calls. This is where things are lacking a bit, and you won't get the latest options that's popular in the latest iPhones, but who shoots photos from an iPad anyway?
Apple promises a day-long battery life with a 32.4-watt-hour battery, that includes 10 hours of web browsing on Wi-Fi, while on LTE that value dips to 9 hours.
As for accessories, we have bad news. The iPad 8 doesn't support either the latest Apple Pencil or the Magic Keyboard. It does support the 1st-gen Apple Pencil though, which weirdly charges using the Lightning port, and it's also a lot more useful with the latest iPadOS 14 update. Also, you can use the Apple smart keyboard with this, or opt for third-party solutions from brands like Logitech
iPad 8th Gen price and availability in India
The iPad 8 starts at Rs 29,900 for the 32GB variant with Wi-Fi. The Wi-Fi+Cellular model starts from Rs 41,900. The 1st-gen Apple Pencil is priced Rs 8,500 while the Smart Keyboard is priced Rs 13,900. You can also purchase smart covers for the iPad for Rs 4,500 available in black, white, deep navy, cyprus green and pink citrus. Apple has not announced a release date for the iPad in India, but the company stated it would be available soon with Apple authorised retailers.