While most future Windows tablets are expected to run the "Bay Trail" Atom chip, the new lower power Haswell processor could be used in the more powerful iterations, and is also a perfect fit for hybrids.
Intel has confirmed that it is ready to ship the lower power consumption Haswell chips in the second half of this year. The newer Y-series processors cut down power consumption even further. At the moment, the lowest power rating for the Haswell Y-series chips is 6-watts, but the newer processors will cut that down further, to 4.5-watts. Intel refers to these numbers as Scenario Design Power (SDP). The company is very clear on the positioning of this new chip, specifying that this is meant for tablets and hybrids, and is designed for working in a fanless environment.
This processor will clock at 1.3GHz, and the boost will take it to 1.4GHz. No word on the graphics as yet. Important to note that the SDP is a target for consistent use under "regular" use scenarios, and this processor retains the TDP ( the maximum drawing power) as the Haswell Y-series 6.5-watt version, at 11.5-watts.
The note shared by Intel says, "Less than a year after announcing its intention to deliver Intel Core processors operating at less than 10 watts and two months after delivering 4th generation Core processors operating at 6 watts scenario design power (SDP), Intel has confirmed a new 4th generation Core processor will be available operating at as low as 4.5 watts SDP, in addition to the 6 watt versions. These chips, to be available in the second half of 2013, will allow device manufacturers to produce the first fanless 2-in-1 and tablet designs based on the Core processor."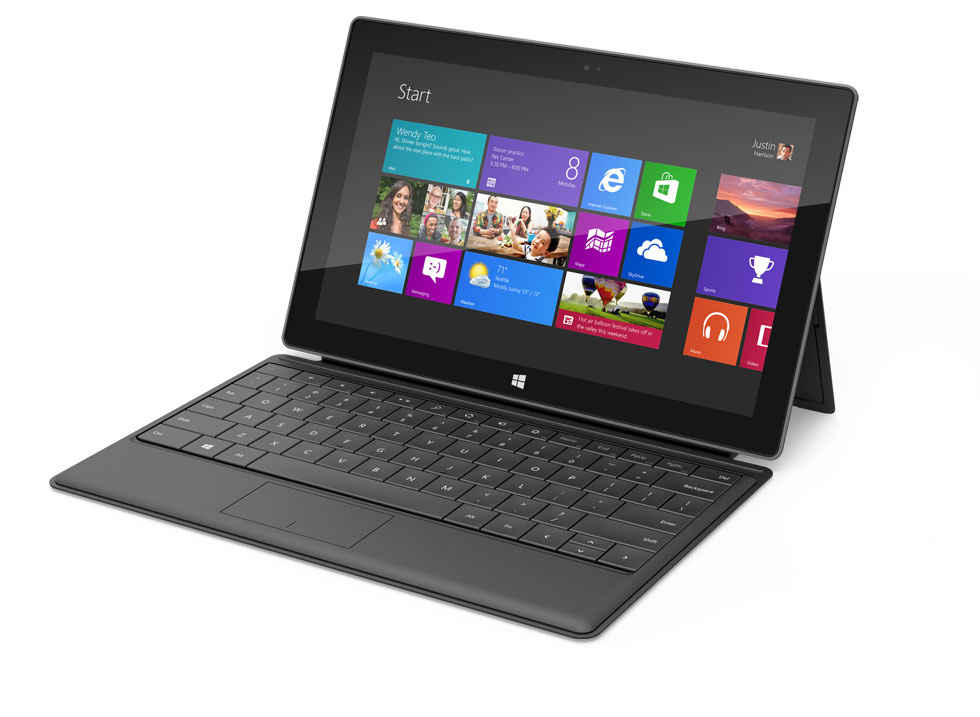 Future Windows 8.1 tablets will benefit with more power, from the newer Intel Haswell Y-series processor
This is Intel's attempt at improving performance from their chips, without the need of a fan to cool them down, and is pretty much trying to take on ARM. The best example of the difference is the Microsoft Surface RT, which runs a Quad-core NVIDIA Tegra 3 and the dimensions read 10.81 x 6.77 x 0.37in. The Surface Pro, on its part, runs an Intel Ivy Bridge processor, dimensions read 10.81 x 6.81 x 0.53in and the chassis needs fans to keep it cool.
This development could easily also mean thinner and lighter ultrabooks, which are fanless, yet could provide the full computing experience running Windows 8.1 and offer even better battery life. However, while it isn't clear if PC makers will walk down that road, but what is certain is that the 4.5-watt Haswell chip will be utilized in Windows tablets and hybrids. Most future Windows tablets and hybrids were anyway expected to run the "Bay Trail" processors, a part of the Silvermont Atom family of processors. However, it now seems that there will be different positioning of devices, based on the processors. The ones running Bay Trail will be meant for the more affordable tablets, most likely, while the Haswell powered ones will sit at the higher end of the price list and offer better performance.
Intel will ship these new chips in the second half of 2013.
Source: Intel