Qubo Smart Security WiFi Camer with Face Mask Detection
India's most versatile weatherproof outdoor camera that protects your outdoors 24x7 and provides crystal-clear video streaming day and night through the qubo mobile app.
Click here to know more
Advertisements
As the Windows 8 release date nears, we are seeing a number of devices being announced running on the latest PC / tablet platform. At the IFA 2012 event in Berlin, Lenovo introduced its Windows 8 Pro-based tablet called 'ThinkPad Tablet 2'. Like the Samsung's ATIV tablets, the ThinkPad Tablet 2 also comes with an optional keyboard dock that helps transform the device into a full-desktop.
Lenovo has already announced its Windows 8-based ThinkPad Tablet 2. The Tablet 2 is said to be the Windows version of the original Android-based ThinkPad tablet. The device also comes with an optional pen and digitizer.
Other features of the ThinkPad Tablet 2 include an Intel Atom (unspecified) processor, 10.1-inch IPS display with 1366x768 resolution, dual cameras front 2MP and rear 8MP, miniHDMI, microSD slot, USB 2.0, docking connector, stereo sound, dual-array microphone. Check out the full specs of the device here.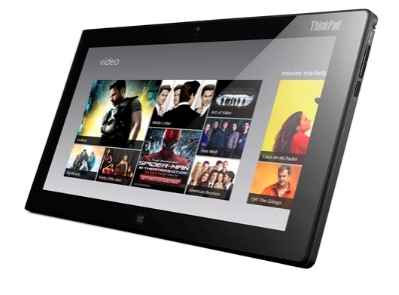 "Customers want a versatile device that fits their lifestyle and the many ways they use technology," said Dilip Bhatia, vice president and general manager, ThinkPad Business Unit. "Our new ThinkPad Tablet 2 marries incredible hardware and software to give consumers a great device for office, home or travel while also offering companies and IT managers the oversight they need to help secure and manage their company's networks and data."
"For the next generation of Lenovo PCs, designed to be great with Windows 8, we're working closer than ever with Microsoft Corp. and our silicon partners. Today we are excited to reveal the fruit of this collaborative co-engineering, the ThinkPad Tablet 2, a joint effort between Lenovo, Microsoft and Intel."