Lenovo has introduced three new Android IdeaTab tablets at the IFA show in Berlin. The new devices namely S2110, A2107 and A2109 run on Google's Android 4.0 Ice Cream Sandwich operating system.
"The newest line of Ideatab products provides an option for everyone who wants to keep all of their favorite books, songs and movies at their fingertips, no matter where they go," said Liu Jun, senior vice president, and president, Mobile Internet and Digital Home business. "Whether consumers crave a pocket tablet with 3G connectivity or seek a premium entertainment tablet for games and graphics, Lenovo has it, and at every price point."
Lenovo IdeaTab S2110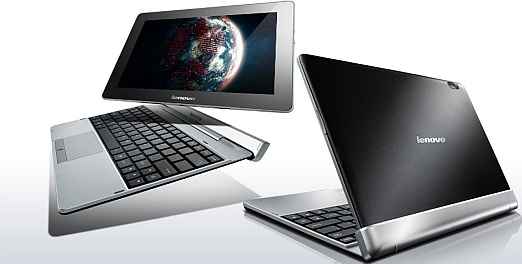 Previously showcased at the CES event as the IdeaTab S2, the Lenovo IdeaTab S2110 is being touted as a 'premium entertainment tablet'. The IdeaTab S2110 has thickness of just 8.69mm and weighs about 580 grams. The 10-inch Lenovo tablet features a 10-point multi-touch display, 5MP rear camera with LED flash, 1.3MP front-facing camera, Wi-Fi and Bluetooth connectivity and micro-HDMI port for full HD viewing of 1080p on an HDTV, USB port and 1GB of memory.
The IdeaTab S2110 comes with a portable dock, which supposedly boosts up battery life by up to 20 hours and adds two additional full-sized USB 2.0 ports as well as a 3-in-1 SD card reader. Check out the full specifications of the Lenovo IdeaTab S2110 here.
The tablet is already up for sale in U.S. at $399. For dock-enhanced model, the price is $499.
Ideatab A2107, A2109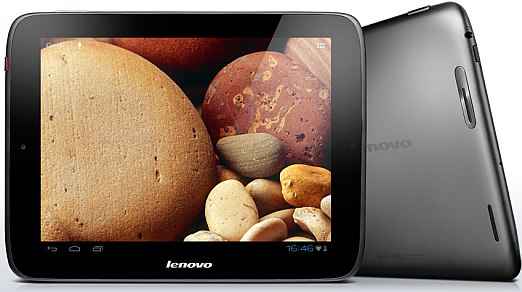 Lenovo touts the Ideatab A2107 and A2109 as the affordable tablets with essential entertainment, social media, and productivity capabilities.
The Lenovo A2107 features a 7-inch display with a 720p HD resolution, a microSD card, Bluetooth 4.0, WiFi, a built-in FM radio, two speakers, and a battery that run 10 hours on a charge. It will also come with the option of 3G connectivity.
The Lenovo A2109 has a 9-inch, four-point capacitive display (1280 X800 resolution), quad-core Nvidia Tegra 3 CPU and graphics card. The device also has two speakers and a micro HDMI port, dual microphones, a 1.3MP camera up front and a 3MP camera on the back, a microUSB port, up to 16GB of storage and a microSD card that supports up to 32GB more.
The Lenovo A2107 is scheduled to launch later this year, while the Lenovo A2109 and Lenovo S2110 are available in U.S., starting at $299 and $399, respectively. Find out more about these devices here.