An Asus spokesperson has confirmed the Google Nexus 7 tablet will be made available in India by November, with pricing details revealed sometime in October.
So far, the much vaunted Nexus 7 tablet, manufactured for Google by Asus, is available only in the U.S., with global availability a well kept secret.
The Nexus 7 made headlines when it was unveiled back at Google I/O 2012 in June as the platform lead device for Jelly Bean, and grabbed attention because of its exceptionally low-asking price ($199) that was combined with solid hardware – the quad-core Tegra 3 processor, coupled with 1GB of RAM.
Indians have been looking forward to the Nexus 7 ever since its announcement, with a well-endowed low-cost tablet from a major manufacturer seeming almost too good to be true.
A lot rides on the Nexus 7's price in India of course, and you can check out our poll results on the issue to see how your fellow readers felt about the 7-inch tablet and its India availability. Speculation has it that Asus and Google might be developing a built-in 3G version of the tablet for India – though we suspect 3G dongle compatibility whilst maintaining a low price would be the ideal combination for the country.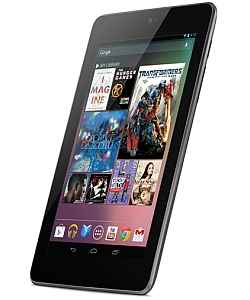 The tablet has been selling on online retailers in India for a slight premium, at roughly Rs. 17,000. The expected price of the Nexus 7 will obviously be a little more expensive than a direct conversion of the $199 U.S. price, it is more likely to be to the tune of roughly Rs. 13,500 - 15,000.

Other specifications of the Google Nexus 7 tablet include a 7-inch 1280x800 pixel TruVivid IPS display, a 1.2MP front-facing camera, NFC and Wi-Fi connectivity, and a 4325 mAh battery rated to deliver up to 9 hours of video playback.
Do check out our review of the Google Nexus 7 here in the meantime.