While Microsoft hosted its windows Phone 8 announcement in sunny California, Google's October 29th event had to be called off due to Hurricane Sandy that is currently ravaging the East Coast. However, that did not stop the Mountain View company from letting its products loose on the world. Hot on the heels of the MS announcement, Google has officially unveiled a bunch of eagerly awaited products, namely the Google Nexus 4 (made by LG), a premium Nexus 10 tablet (made by Samsung) and a refresh of the Nexus 7 tablets.
First up is the Nexus 4, made by LG and a rather poorly kept secret. After a series of leaked photos, some poor chum actually went ahead and lost the phone at a local bar. Not really sure if the story is true, or Google is just trying to poke some fun at Apple, but regardless, we now officially have the Nexus 4, which runs on Android 4.2 (still Jelly Bean). There's not much we didn't already know about the specs, but just to re-iterate, it runs off a Snapdragon S4 Pro processor (yup, 4 whole cores) along with 2GB RAM.
There's a True HD IPS Display panel with a 1280x768 resolution and an 8 megapixel rear camera. The phone is supposed to be available unlocked straight from the Google Play Store on November 13 with the 8GB variant costing $299 and the 16GB model $349.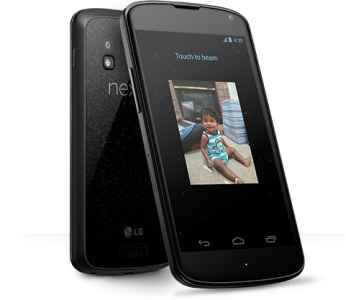 Next we have the Nexus 10, Google's premium slate that's supposed to take on the iPad 4. Designed with curved edges, the slate definitely looks a lot easier to hold, but the real greatness lies on the inside. The Nexus 10 is powered by a Samsung Exynos 5250 dual-core 1.7 GHz processor along with a Mali T640 GPU. There is also 2 whole gigabytes of RAM, NFC and stereo speakers, but the real kicker lies in the display. The Nexus 10 has a native resolution of 2560x1600, pegging its pixel density at a whopping 300 ppi (the iPad 4's display is 264 ppi). This gorgeous looking powerhorse can be all yours for modest price of $399 for the 16GB version and $499 for the 32GB version.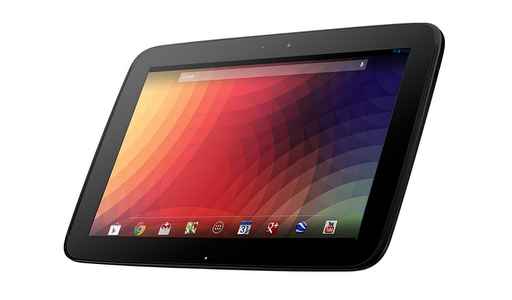 Last but not the least, we see a refresh in the Nexus 7 lineup. The 32GB variant has already been leaked several times through store inventories, but now, its official and priced at $249 while the 16GB version drops to $199. The 7-inch tablet also gains HSPA (3G) ability, but is only available on the 32GB variant and will cost $299.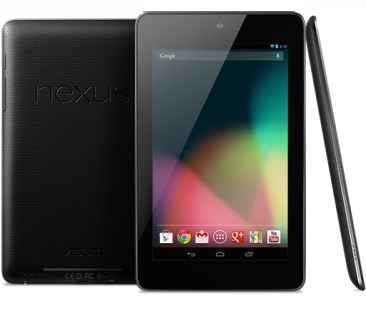 While all the devices will be available November 13 onwards in the US and several other countries, there is no official word yet on India pricing and availability.
Also read,