DataWind has been on the receiving end of harsh criticism after it missed several delivery deadlines for its much-hyped Aakash tablet. DataWind's failure to provide a proper customer support also drew flak. But that's not the end of the problems for DataWind. According to the media reports, the Indian government is unhappy with the company after various faults were detected in the Aakash tablet and is unlikely to extend the letter of credit (LC), which lapses this month-end. This means the government will be looking for other vendors to sell the improved Aakash tablets. The government is now planning to dump the faulty tablets to rural villages.
Meanwhile, DataWind has opposed the proposed test standard of the IIT (Jodhpur) for the Aakash tablet. The IIT test criteria reportedly include conditions as water resistance, where the tablet is kept in a rain chamber supplying rain at a rate of no less than 4 inches per hour. Datawind CEO Sunit Singh Tuli told PTI that the test specifications were proposed by the IIT after the tender document was submitted and were not included in the original tender. He also said that the IIT test criteria was based on military specification of a rugged product and that did not "make sense". Tuli was confident the government would extend the LC to his company.
The standoff between the government and DataWind may put the future of the Aakash in jeopardy. This will definitely disappoint the Aakash enthusiasts, who have already waited long for the tablet. A substantially upgraded second-generation model called UbiSlate 7 is also lined up for the launch. The UbiSlate 7 has also received a massive response from the public as the tablet sells out till February. We're hoping the government and DataWind reach a solution soon, ensuring the objective of "bridging the digital divide" in the country is met in letter and spirit.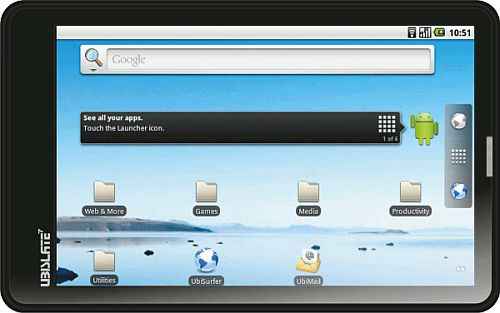 Also read,