Indian smartphone and tablet manufacturer Micromax is making news at the Consumer Electronics Show by launching a tablet that supports dual-booting on Android Jelly Bean and Windows 8.1
We didn't see this one coming, but Micromax has announced something exciting at the CES which is happening in Las Vegas. The company has announced a new convertible tablet called the Canvas Lap Tab which can dual-boot on Android 4.2.2 and Windows 8.1.
The tablet runs on a 1.46GHz Intel Celeron processor and has a 10.1-inch IPS display with a 1280 x 800 pixel resolution. There is 2GB of RAM, a 2MP front camera, 32 GB internal storage which is expandable up to 64 GB, Bluetooth v4.0, Wi-Fi, and a 7400 mAh battery.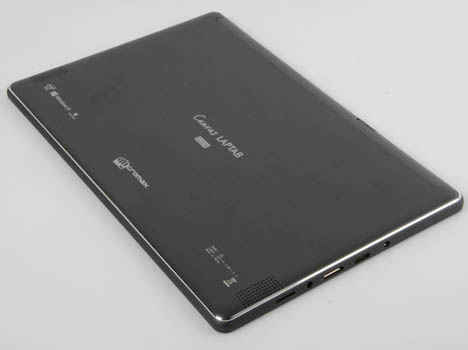 The tablet can also be converted into a laptop thanks to a transleeve cover and an attachable keyboard which has its own 230 mAh battery.
The Canvas Lap Tab, along with the accessories, will be hitting stores in the month of February. The price of the device hasn't been confirmed yet, but will update you as soon as we have more information.
Here are the full specifications of the Micromax Canvas Lap Tab:
• 10.1 inch IPS Display with 1280x800 pixel resolution
• 1.46GHz Celeron N2805 Processor
• 2GB RAM
• 32GB internal Storage, expandable up to 64GB via microSD card
• 2MP Front Camera
• 2MP Rear Camera with Light Sensor
• 7400 mAh Battery
• Dual Boot OS – Android 4.2.2 Jelly Bean and Windows 8.1
• Wi-Fi, Bluetooth V4.0, A-GPS, 3.5mm Audio Jack
• External mobile wireless keyboard / cover with built-in 230 mAh battery