In a major set back to Apple Inc, a Chinese court has rejected its lawsuit against a local company, which owns the trademark of the iPad in China. Apple may have to come up with other brand name for its iPad tablets or shell out some USD 1.6 billion to retain the trademark in China.
The Municipal Intermediate People's Court in Shenzhen, a southern Chinese city neighbouring Hong Kong, turned down Apple's lawsuit against Proview Technology (Shenzhen), accused of infringing on its iPad trademark. Proview Technology (Shenzhen) is part of a Hong Kong-headquartered Proview International Holdings Limited. The company also has a branch in Taipei.
It's learnt that Proview Taipei had already registered the 'iPad' trademark in various countries. The company had registered the iPad trademark in China in 2001, long before Apple launched its device in the country. According to reports, Apple had paid USD 54,616 to the local company in 2009 to retain the trademark. However, Proview Shenzen kept the rights to use the trademark in Chinese mainland. The two sides have been locked in a legal tussle since then.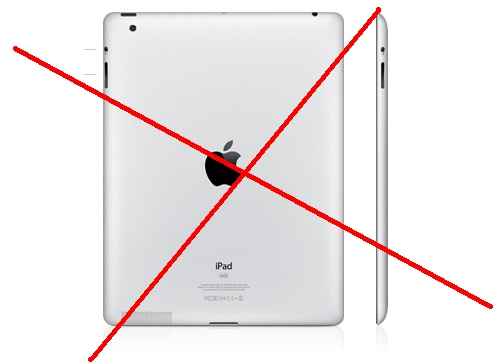 Now that the Chine court has given the rights of the iPad trademark to Proview, the iPad's future in China is in jeopardy. While it's expected that Apple will soon appeal against the court, Proview is reportedly planning to sue Apple resellers to stop them from selling iPads.
Apple's legal trademark tussle follows Research in Motion's (RIM) trademark row in the U.S., where the Canadian company was compelled to change name of its forthcoming BBX platform. RIM had announced rebranding its forthcoming BBX platform as BlackBerry 10. Refer to our previous coverage.
Do you also think rebranding products for different countries is a good idea for the companies like Apple and RIM? Let us know in the comments section below:
Also read,

Vote and Win!

Digit Icons of Trust 2011 Survey

Visit http://thinkdigit.com/trust to vote for your favorite tech brands in India.
Survey participation gives you a chance to win exciting gifts like wireless input devices, earphones and special edition Digit branded T-shirts.
As an appreciation of your valuable time and input, every participant will receive an assured gift in the form of Digit discount vouchers.
We encourage you to participate in multiple surveys to increase your chances of winning more goodies.