Over the last few years, Apple has unveiled new iPad models in the month of March. In 2018, it was the 9.7-inch iPad with the A10 Fusion chip. The iPad Air with A12 Bionic chip came out the following year and lastly, the 11-inch and 12.9-inch iPad Pro models came out last year in March.
This year, the company is expected to unveil new iPads too. If the rumours are something to go by, then it looks like we'll get the iPad Mini Pro variant this month in addition to the other iPad variants that the company decides to launch.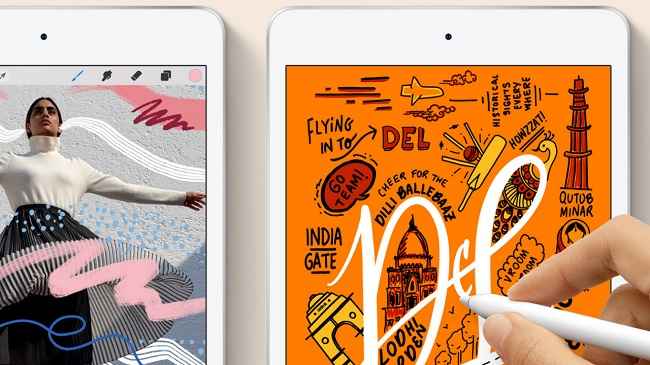 As for the specifications, the iPad Mini Pro is said to sport an 8.7-inch display. The device will apparently have a slightly different chassis with increased width and reduced height compared to the existing iPad Mini 5. A few other rumours talk about different screen sizes, but let's just say that it'll measure under 9-inches. Reportedly, the iPad Mini Pro is currently in the design P2 stage beyond the R&D stage and the planning stage.
Apple iPad Mini Pro specifications and features
Apple is also expected to reduce the bezel size around the display. This decision makes sense if Apple wants to offer a bigger display in a chassis that's more or less similar to the existing iPad Mini models. That being said, it remains to be seen if we'll get Face ID or the same TouchID/Home button design.
The new iPad Mini Pro is also expected to offer support for 5G, which is the next generation of wireless connectivity. Currently, the iPhone 12 series phones are the only Apple devices to support 5G, and we won't be surprised to see "Pro" models of the iPad line up to ship with 5G support.
As you can see, the iPad Mini Pro is shaping up to be an excellent device. We are looking at a new display, potential Face ID support, and 5G connectivity. If the iPad Mini Pro inherits the premium features of the iPad Pro models, then Apple may have a very capable device at hand.
There's no word about the iPad Mini Pro's release date, but the company is expected to make an announcement any day now since it is the month of March. Just keep your eye peeled for more updates.