Amazon's Kindle Fire tablet is now available in India via online retailer Tradus.in for Rs. 13,900. Amazon had released the Fire, also touted as the iPad 2 rival, in the U.S. last month with a price tag of $199. It's notable that the Amazon Kindle Fire has not yet been officially launched in India, and the online retailer has listed the tablet under 'imported products' category. The Kindle Fire has been given an MRP of Rs. 16,000 on which Tradus.in is offering a discount of Rs. 2,100 along with free shipping.
The Amazon Kindle Fire runs on a customised Android 2.3 Gingerbread operating system and is powered by a dual-core processor. The Amazon Kindle Fire features a 7-inch IPS display with a resolution of 1024x600 pixels. The tablet also comes with Amazon's latest new cloud-accelerated Silk Browser. The Kindle Fire is meant for reading digital books, digital comics, web browsing and casual movie streaming (due to limited on-board storage). The tablet has an 8GB built-in storage. For connectivity, the Fire supports Wi-Fi and USB 2.0. Read our previous coverage for more details on the new Kindle Fire tablet. You can also find more features of the Fire tablet on the official Amazon website.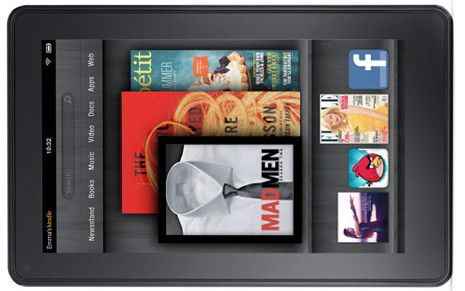 The Amazon Kindle Fire tablet has received mixed reactions from the critics in the U.S. with many complaining about the small screen size, lack of external volume controls and finicky touch screen. Amazon, meanwhile, has reportedly confirmed rolling out an update to the Kindle Fire in less than two weeks. However, there's no information on whether Amazon will bring an updated Kindle Fire to India.

Also read,


Vote and Win!

Digit Icons of Trust 2011 Survey

Visit http://thinkdigit.com/trust to vote for your favorite tech brands in India.
Survey participation gives you a chance to win exciting gifts like wireless input devices, earphones and special edition Digit branded T-shirts.
As an appreciation of your valuable time and input, every participant will receive an assured gift in the form of Digit discount vouchers.
We encourage you to participate in multiple surveys to increase your chances of winning more goodies.