The Indian government has said that it will need another 22 crore units of the Aakash tablet PC in the near future to achieve its objective of "merging education with Information Technology".
Additional Secretary, HRD Ministry, N K Sinha says the government initially bought 1 lakh Aakash tablets but now it believes 22 crore more tablets will be required in coming years. To manufacturer the device in such a huge volume, the government will float fresh tenders, allowing other companies along with DataWind to enter the low-cost tablet fray. He also said that the preparations for the tender process had already commenced.
The official disclosed that the government had received requests for the ultra low-cost tablet from America, Panama, Ecuador and other African countries. Sinha also further said that the government was looking into issues related to the technical aspects of the device, such as poor battery life and slow processor performance.
The government comments on the future of the Aakash tablet come amidst rumours of the Aakash project being shelved by the government. It was reported that the government might call off or delay the project after a series of faults were detected in the Aakash tablet. It also asked DataWind to provide improved versions of the Aakash tablet. DataWind, on the other hand, has criticised IIT-Jodhpur, saying the test criteria expected from Aakash is too high. Also, that new criteria such as water-resistance, and others, were included after the tender were submitted.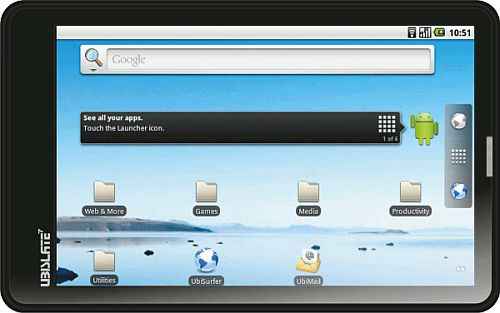 Also read,