Western Digital has launched its new 750GB and 1TB 2.5-inch hard drives in India, complete in its My Passport Essentials package.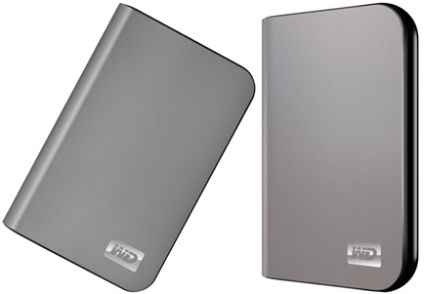 The new Scorpio Blue 2.5-inch hard drive series is powered by the well known 333GB-per-platter technology and can offer a capacity of up to 1 TB.
With an extraordinary transfer rate of 3 gigabits per second, these drives are perfect to be used in portable storage solutions.
"The convergence of the growing mobile computing and digital media trends produces demand for desktop-like capacities in portable devices. Our new WD Scorpio Blue drives enable people to take even more of their digital collections with them wherever they go and, realizing the value of their data, back up their notebooks on their My Passport drives," remarked Sharad Srivastava, Director, Director India and South Asia, Western Digital.
The WhisperDrive technology that these drives employ makes them absolutely noiseless while being used. In order to meet the highest combined shock tolerance specifications required for mobile and notebook applications, they also possess the ShockGuard. Moreover, it is ensured by the SecurePark feature that recording head does not touch the disk surface.
The 1TB drive retails at Rs 12,980 while the 750GB drive will set you back by Rs 9,880.