An article detailing the Indian release of the Western Digital's My Passport AV - 320 GB, which retails for Rs. 5150.
Western Digital (WD), the global leader in high-capacity storage solutions since 1970 has officially released My Passport AV 320GB PMDs (portable media drives) to the market, which are now available at select retail stores in India.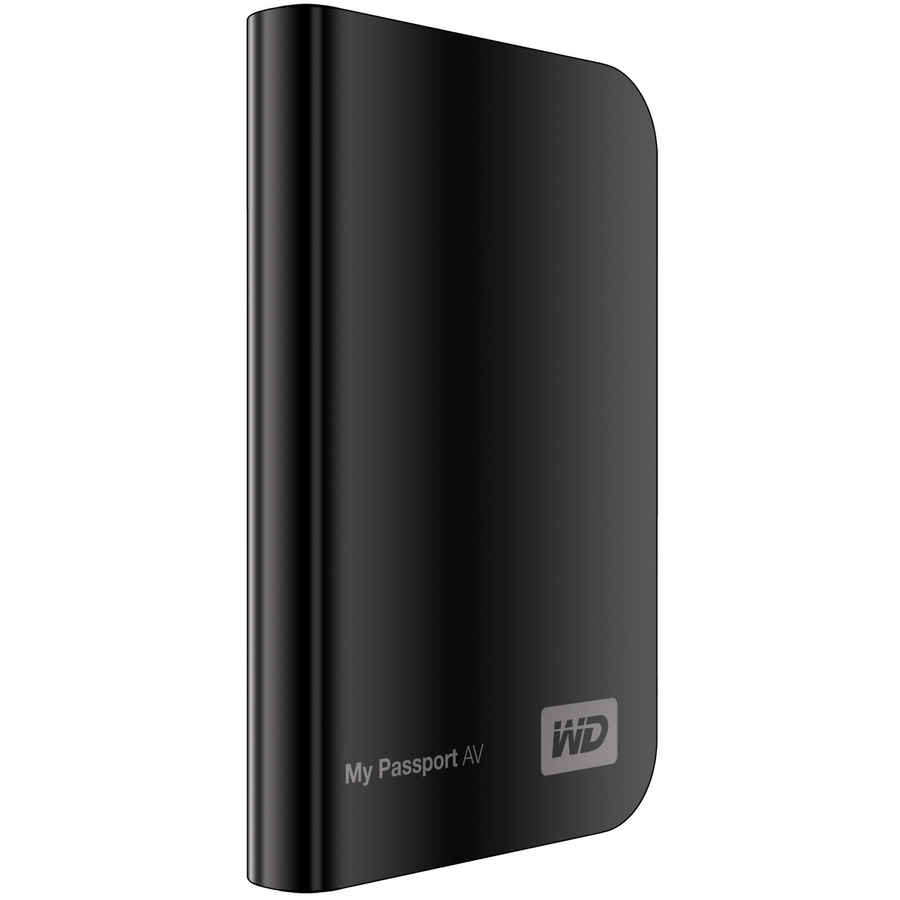 Features:
My Passport AV is optimized for video-storage and playback providing a consistent 'plug & play' experience for digital media fanatics and multimedia enthusiasts alike. The PMD can seamlessly connect to USB ports and allow users to play dynamic streaming multimedia content from the drive on a HDTV. It is designed to meet the latest formatting and low-power consumption standards, and adheres to out-of-box compatibility with several leading consumer electronic devices.
My Passport AV is equipped to support 'Direct Copy' feature offered by various handycams, like the Sony handycam video recorder. This enables handycam users to offload video content to the PMD for storage and playback the stored content using Blu-ray players or WD TV media players by just connecting the PMD via the USB ports on these players. This feature completely eliminates the issue of Handycam hard drives becoming full with large videos over a period of time. Therefore, the user gets more room to shoot videos, apart from the ability to conveniently back-up/transfer videos from the PMD to the hard drive on the PC via the USB port.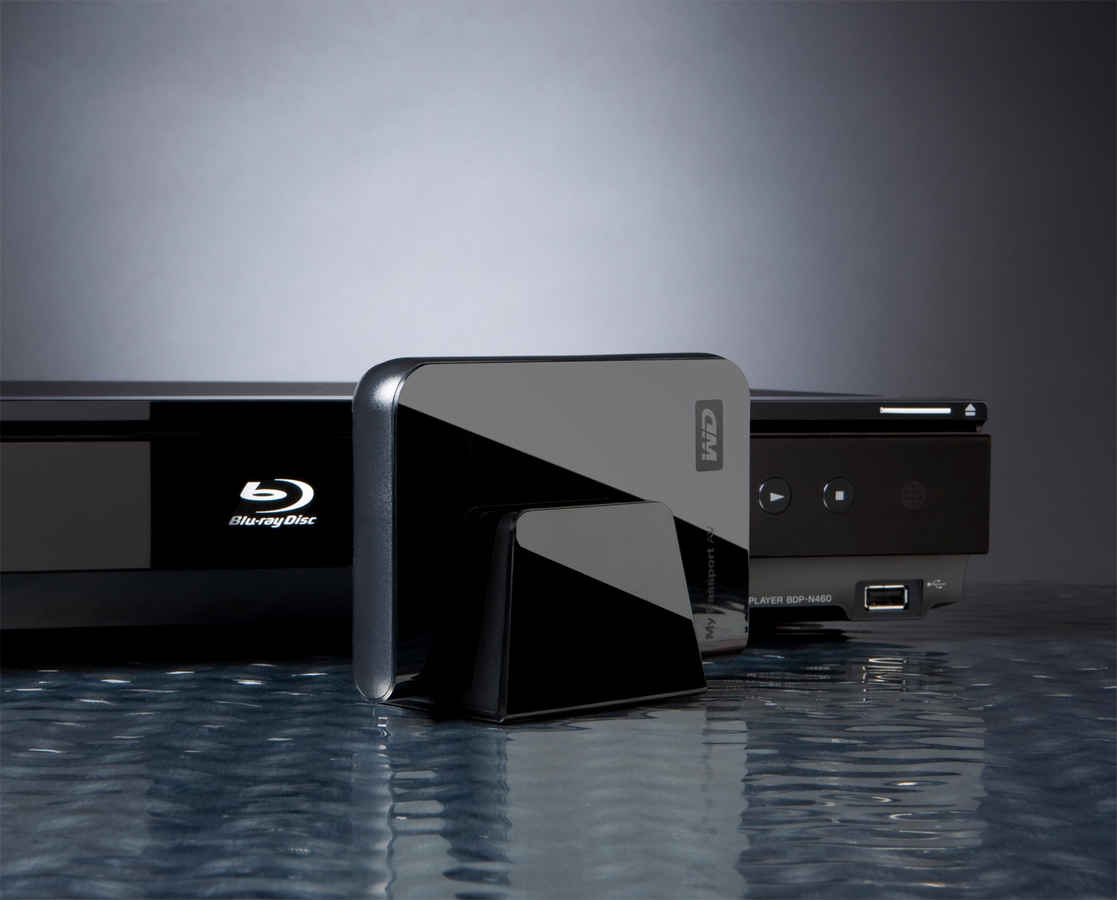 WD My Passport AV 320 GB alongside Blu-ray player
Form Factor:
The compact form factor of My Passport AV drives allow them to fit neatly into the a digital home entertainment centre. The bundled stand and lengthy cable enable the drive to be seated neatly within the designated confines of an entertainment center, resulting in optimum airflow and minimum heat emissions around the drive.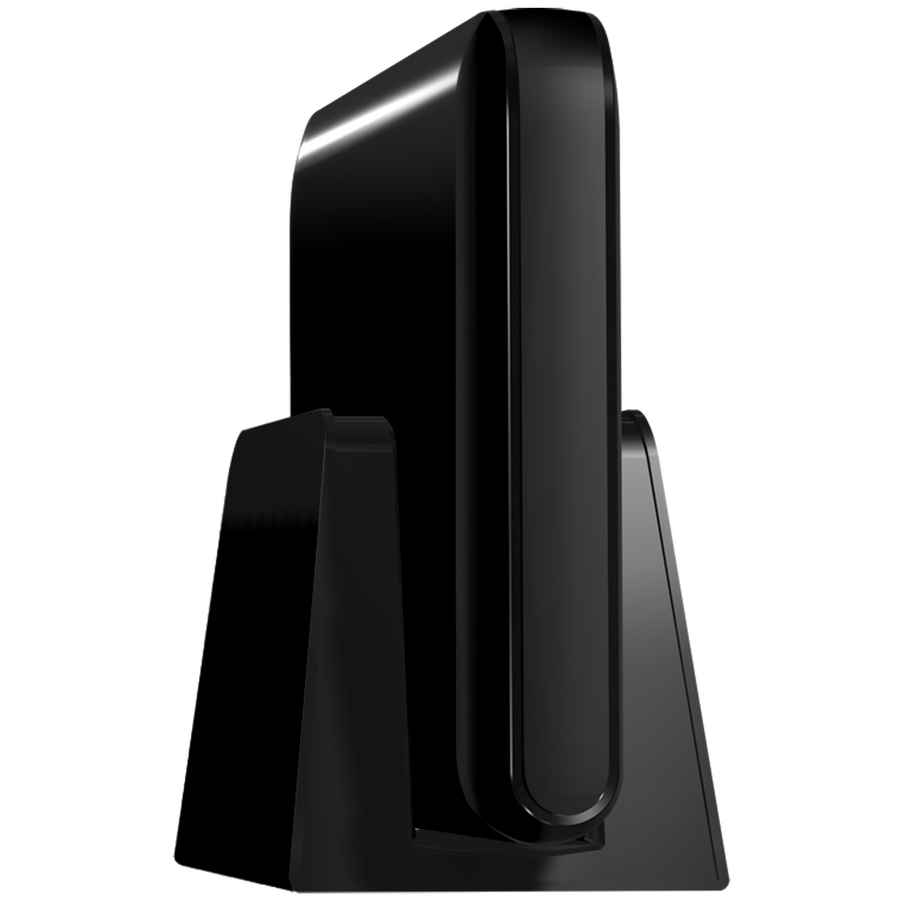 WD My Passport AV 320 GB with stand
Price and Availability:
The Western Digital My Passport AV ships with 3-years limited warranty (does not cover accidental damages) and is available in India at select retail stores with a MRP of Rs.5,150.

Compatibility:
The WD My Passport AV ships with FAT32 file-system format and is compatible with the following operating systems: Windows® XP, Windows Vista™, Windows 7, Mac® OS X® and Apple's Tiger®, Leopard®, and Snow Leopard. All My Passport drives are designed with the same drive technology used with WD AV drives built into leading cable and satellite set-top boxes, and digital video recorders around the world.
My Passport AV drives are compatible with the following consumer electronic devices:
1. WD TV family of media players
2. 2010 and later Sony camcorders with Direct Copy functionality
3. Sony 2010 Blu-ray Disc Players including BDP-S370, BDP-S470, BDP-S570
4. Sony 2010 Blu-ray Disc Home Theater Systems including BDV-E370, BDV-E570
5. JVC LT-32P689 television
6. Samsung® LN32A550 television
7. Phillips® 42PFLA332D television
8. Microsoft Xbox 360® (compatible with the USB media playback feature)
9. Sony PlayStation®3