We have often dropped our pen drives, literally thrown them across rooms, and forgotten them in our jeans' pocket only to hear the familiar 'clang' in the washing machine. Still, our trusty companions carry on, tough little soldiers that they are. So we aren't quite sure why you would need rugged and eco-friendly USB flash drives, but Transcend apparently sees a market in India and wants to cater to it with the new JetFlash V70 series of pen drives.
The new anti-shock USB flash drive is made out of a durable eco-friendly rubber that makes it highly resistant to survive shock, splashes and dust. Created with sporty outdoor adventurers in mind, the device allows users to express their individuality and unique personal style with attractive bright colour schemes.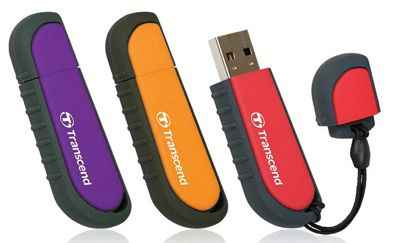 Mr. Austin Huang, Regional Head - Sales, SAARC & APAC, Transcend, said: "We are extremely proud to have introduced our new range of rugged flash drives. Combining exceptional durability with performance, stylish sporty design, and environment friendliness, the JetFlash V70 USB flash drive is a great storage device that allows users with active lifestyles to take their important files wherever they go."
Unlike USB flash drives that are made of plastic or metal materials, Transcend has made the new drive of eco-friendly silicone rubber that provides a pleasant tactile feel and offers excellent protection for stored data while working, exercising, or travelling outdoors, meeting the stringent and rigorous U.S. military drop-test standards.
Additionally, the JetFlash V70 is equipped with a unique tethered cap holder that prevents it from getting lost when removed from the drive during file transfer.
The drive – covered by a lifetime warranty – is currently available in three capacities, marked by their respective colours:
4GB (Purple) – Rs 700
8GB (Orange) – Rs 1,000
16GB (Red) – Rs 2,200