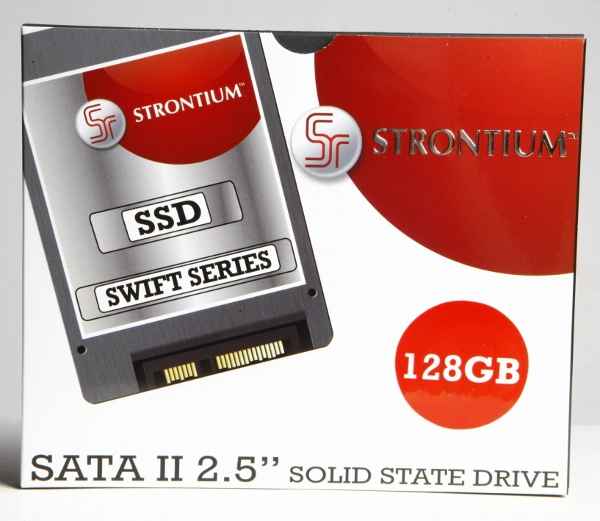 Strontium, a pioneer in high performance computer and flash memory products, announced the launching of its new 2.5" Swift Solid State Drive (SSD) into the market which is equipped to deliver all the benefits of Flash disk technology driven by the Serial ATA II interface.
Strontium SSDs have been introduced as industry-standard drop-in replacements for traditional hard drives. SSDs being flash-based drives are expected to offer greater reliability and faster performance than traditional magnetic hard drives. They are rated to consume less power, dissipate less heat, highly portable and suitable for rugged use. They are designed to offer fast read/write speeds and support high storage capacities, making them an ideal storage solution for read/write intensive applications requiring high performance and greater reliability. They feature an industry-standard 1.5/ 3.0Gbps SATAI/ II interface and 2.5-inch form factor to allow easy and simple user installation in most notebook and desktop computers, as in a conventional hard drive. They are rated to deliver 236MB/s read and 160MB/s write speeds for high performance applications.

Available in capacities from 32GB to 256GB, Strontium's swift Solid State Drives (SSDs) give an ideal solution for users who are looking for easy upgrade to power up their notebook or desktop PC with a shot of ultra-speed performance. For notebook users, there is an added advantage of longer battery life.

Mr. Ajay Kogta, Country Manager, Indian Subcontinent, Strontium Technology, said, "We are confident that our customers will appreciate the delivery of extraordinary transfer speeds of up to 236MB/s read and 160MB/s write to guarantee ultra- speed throughput, regardless of file size or type."

"The launch of the Strontium swift series SSD would leverage our extensive know-how in designing and manufacturing highly reliable storage products and the company's worldwide sales and distribution network to accelerate SSD technology adoption by OEMs, system builders, technology and gaming enthusiasts ," added Mr. Kogta.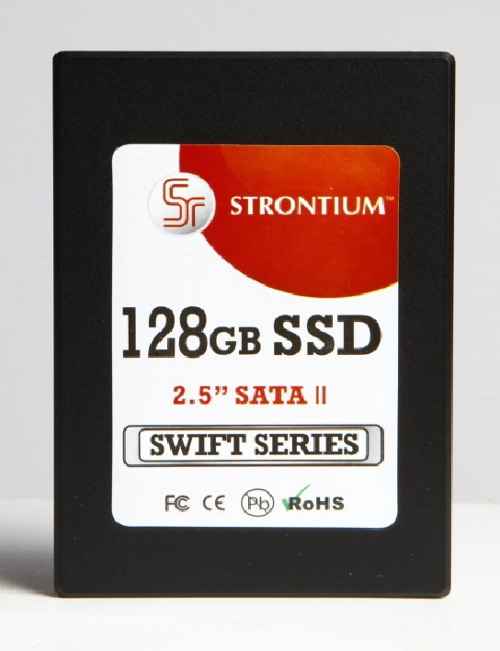 Product features
· MLC NAND Flash and Indilinx controller
· Supports 1.5/3.0Gbps SATA I/II interface
· Fully Compliant with Serial ATA International Organization: Serial ATA Revision 2.6
· Fully Compliant with ATA/ATAPI-7 Standard
· Capacities – 32GB to 256GB
· Performance – Up to 236MB/s read and 160MB/s write speeds
· High reliability based on the internal BCH 8, 12, 16bit/Sector ECC
· Supports SMART (Self-Monitor Analysis and Reporting Technology)
· Supports Dynamic and Static Wear Leveling
· Supports SATA 3.0Gb/s NCQ and AHCI commands
· Supports F/W upgrade function
· Fully Compliant with RoHS directive
· Lower power consumption
· CE and FCC compatibility
Pricing and Availability: Strontium Swift Solid State Drives (SSDs) are currently available in 64 GB and 128GB capacities with a 3 years warranty through Strontium channel partners across India.

Pricing (Street Price):
Strontium Swift 64GB Solid State Drives (SSDs) – Rs. 9500/-
Strontium Swift 128GB Solid State Drives (SSDs) – Rs. 14900/-