Sandisk announced today amongst much pomp and show, a host of new products to enhance their existing portfolio. The laucnh saw the announcement of 4 new USB flash drives along with a microSD card with UHC-1 specification.
In the USB flash drive segment, Sandisk announced the launch of four new models, each with its own USP. The Sandisk Extreme USB Flash drive, available in sizes of 16,32 and 64GB, is Sandisk's first USB 3.0 drive, capable of transfer speeds up to 190 megabytes per second. Sandisk claims the drive (provided it's plugged into a USB 3.0 port) can transfer 40GB in under 4 minutes. The USB comes bundled with a limited lifetime warranty and will cost INR 1651 for the 16GB model and INR 5189 for the 64GB capacity.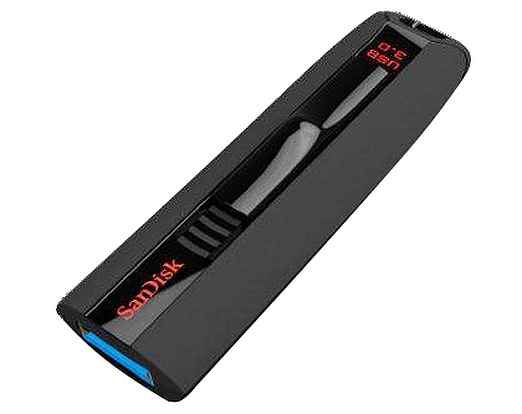 The Cruzer Glide flash drive is the second entrant in the Sandisk portfolio and features capacities from 4GB all the way to a whopping 128GB. Sandisk totes the Cruzer Glide as the perfect companion for those who work primarily on ultrabooks. The Cruzer Glide works on the USB 2.0 standard and will cost between INR 301 for the 4GB stick to INR 6,161 for the 128GB monster.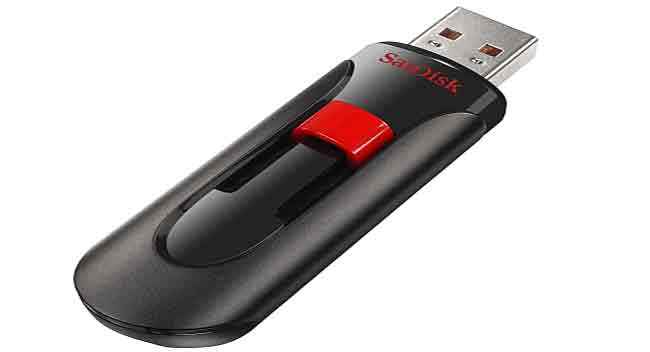 The other two new USB drives introduced by Sandisk, the Cruzer Facet and Cruzer Pop, are drives designed keeping in mind the "youth of the nation" and their demand for chic products. The Cruzer Facet has an all stainless steel design with a textured layer on top for grip. The Cruzer Pop is Sandisk's thinnest USB Flash drive, that you have to "pop" from the middle in order to reveal the USB connector. Both drives are available in 4GB-32GB variants and will start at INR 283 for the Facet and INR 259 for the Pop.

The fifth and the final product unveiled by Sandisk was the Sandisk Extreme Pro microSDHC – UHC 1 card. Going past the mouthful that is its name, the card is essentially a microSD card capable of speeds up to 95MB/s for read and 90MB/s on the write front. Sandisk has developed this card keeping in mind the massive boom in the cellphone and tablet sectors, which they are hoping will be the primary market for these cards.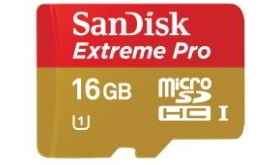 With read/write speeds nearly touching the triple digits, these cards are ideal for not only for storing full HD (and 3D) movies, but also use in cellphones that now come with built in burst mode. The card is available in 8GB and 16GB capacities at MSRPs of INR 2,599-INR4,699.