Amazon Great Republic Day Sale 2022 is underway and will go on till January 20th, 2022. During the sale, Amazon is promising great offers and deals across a wide variety of technology gadgets and gizmos. This includes deals where you can get up to 70% off on Electronics and accessories, up to 60% off on TVs and up to 50% off on Amazon's own Echo, FireTV and Kindle devices. We're certain that a lot of you are also interested in deals on storage devices such as SSDs, SD cards, external hard drives and more, so we've scoured Amazon to find some of the best deals on such devices.
Additionally, if you happen to have an SBI Credit or Debit card, then you can avail an additional 10% discount. The deals we've listed here are without this added benefit so in case you do have an SBI card, just knock off an additional 10% off the price and you'll get the final amount. Here are the most interesting deals on SSDs, SD cards and external hard drives.
Western Digital Blue SN570 NVMe 1TB SSD (Deal Price - ₹8389)
The WD SN570 Blue is a recently launched NVMe SSD that gives up to 3,500 MBps read speeds bringing it very close to the speeds that its older high-end SSDs had. The fact that you're getting read speeds more than what the WD Black SN750 makes the WD Blue SN570 a great buy. And when you consider that you're getting 1TB for about half the price of an SN750 makes it an even better deal. Write speeds can only go up to 1200 MBps but for considering OS responsiveness, the read speeds are more important and in that department, the SN570 is a great drive.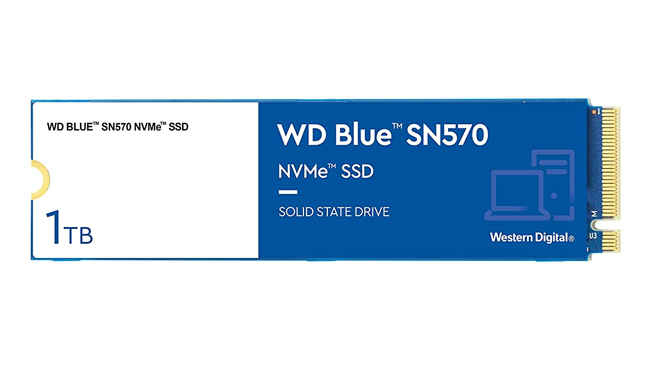 Crucial CT1000X6SSD9 X6 1TB Portable USB 3.2 External SSD (Deal Price - ₹8299)
If you're bored of slow transfer speeds while moving data to external hard drives then perhaps it's high time that you switched to an SSD. And if you're looking for a good deal, the Crucial X6 1TB external SSD is currently selling for about 1700 bucks less than its usual price. The Crucial X6 offers read speeds of up to 540 MBps which is nearly five times as fast as external hard drives. So for a decent discount, you can upgrade to a storage device that's way faster than hard drives and save a lot of time!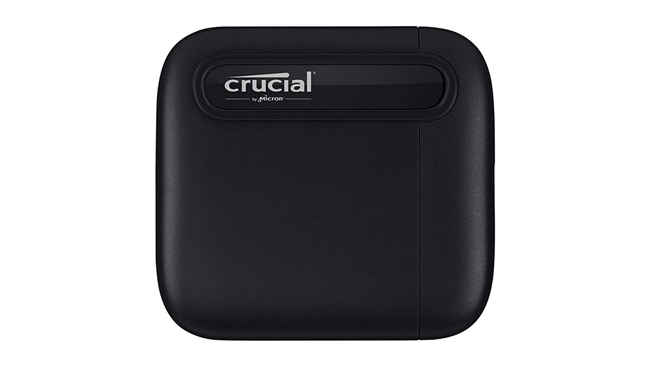 That Nintendo Switch of yours needs a decent amount of storage if you're planning on storing most of the saved files locally and your GoPro could certainly do with more storage. MicroSD cards are going for decent prices during the Amazon Great Republic Day Sale 2022 and the SanDisk Ultra microSD Card 256GB is one particular deal that you should check out. This card usually goes for about ₹2,400 so you're getting a decent deal at this price and if you happen to have an SBI debit or credit card, then you can knock off a couple of hundred rupees off the sale price as well. Worth checking out.