Working from home?
Don't forget about the most important equipment in your arsenal
Click here to know more
It's tough to talk about just one aspect of Microsoft's presentation at the BUILD conference last night. The company gathered a bunch of journalists in its Redmond headquarters, and also live streamed the event, to announce the next iteration of the Windows Operating System. One of the highlights of the presentation was the fact that Microsoft has finally made Windows free for existing users, well, to a certain extent.
Windows 10 will be free for Windows 7 and Windows 8.x users for the first year, which means you can upgrade for free in the first year of the OS' lifetime and enjoy free upgrades thereon. However, if you happen to upgrade in the second year or after, you will have to pay for it. Keep in mind that there's no subscription in play here, just a free upgrade during the first year of launch.
Now that that's out of the way, let's look at what else Microsoft had to say.

For PC
The Start Menu is no longer a full screen affair, but you still have the option to make it so if you want to. There's also an Action Center on the right side of the screen, which will display quick settings like in Windows Phone 8.1 and other tools to make usage simpler and faster.
Most importantly though, Microsoft's voice assistant Cortana is coming to the desktop with the Windows 10 OS. She will take over a lot of the search functions on the PC, with her own little place, right next to the Start menu.
Universal Apps
Windows 10 is less about one kind of device and more about all devices and screen sizes, so much so that Microsoft announced an 84-inch Surface Hub at the event. More on that later though, universal apps is something that will be exciting for developers and useful for consumers.
With Windows 10, it's easier for developers to build apps for Windows. Microsoft showed off some of its own apps, working on PC, phones and tablets, where the core of the app remained the same. The idea is that it's easier to port apps from PC to Phone to Tablets and to even the Xbox now.
Xbox
This is still kind of a grey area, in the sense that we don't quite know whether we like it or not. What's evident is that the company has big plans for Xbox, what's not clear is what exactly those plans are. The company has added an Xbox app to Windows 10 on the PC and elsewhere, which will allow you to stream your Xbox games to other machines. You still have to own an Xbox though. The concept is basically the same as Steam in-home streaming, just in reverse.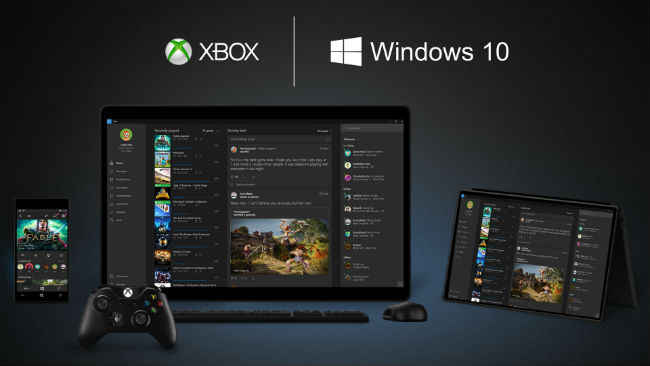 The Xbox app though allows gamers to take 30 second clips from their games and share them with others, the same can also be done with game stats etc. In addition, Microsoft is adding the DirectX 12 API to Windows 10, which according to the company, adds 50 percent performance improvement for games.
Holograms, 3D computing and a step ahead of Mac and Chrome OS
Get ready to imagine your own Star Wars universe. Microsoft's HoloLens is the most interesting thing that the company has done till date. It's actually one of three technologies, which together bring you 3D computing. These include Windows Holographic, which will be in all subsequent builds of Windows 10, the Holo Studio app and the HoloLens headset.
The HoloLens has its own CPU and GPU inside and is completely wireless. It also has a Holographic Processing Unit. The Holo Studio app allows users to create their own holograms, while the Windows Holographic platform is what is behind all of this augmented reality tech.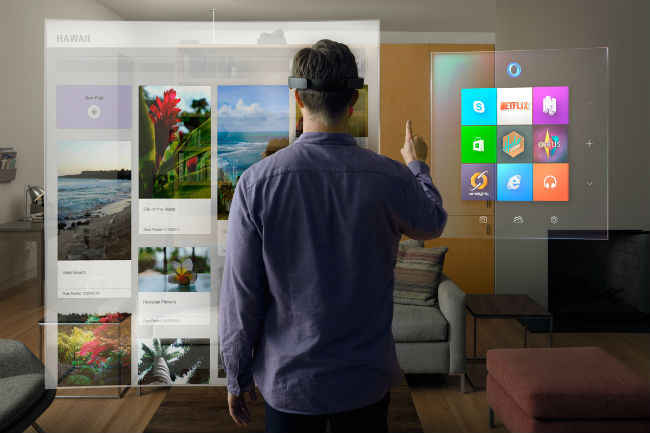 Augmented reality itself may not be something new, but its integration into an operating system gives Windows something that neither Mac nor Chrome OS have. Microsoft may very well be accurate in describing HoloLens as the most advanced holographic computer ever. At least, that's what their video seems to suggest.
Spartan Browser
The Spartan Browser has been leaked enough times by now and lot of the leaks turned out to be true. The browser will first come to phones only, followed by other devices. It is a lightweight and good looking browser that will hopefully replace Internet Explorer some day.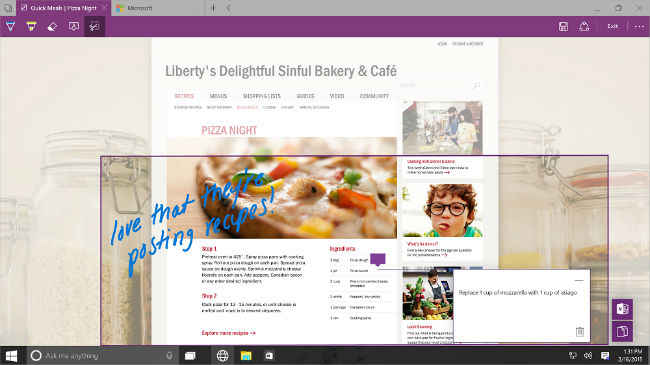 The browser has a Pocket-like feature, where you can save webpages for reading later. In addition, you can use OneNote to save specific parts of a website for later reference.
To conclude..
It won't be a stretch to say that Microsoft made Windows cool again, but Windows 10 is yet to come to users. A fresh build of the new OS will be available for those who registered for the Windows Insider program from next week. But the full consumer version will take more time to arrive.