The Microsoft Windows 10 October 2020 update (also called 20H2 in insider preview) is now available to all. It offers a handful of new features with the more compatible Chromium-based Edge browser. You can find out more, here.
The update has started rolling out to Windows PCs already, but there's a thorough vetting process for PC hardware in order to receive it.
There are even more updates specifically for business and education installations, which require deeper management and security options. You can read more about those on the Microsoft Tech Community site.
Edge Update:
The new feature in this update for the Edge browser is a more seamless integration of the browser into the OS. The Alt-Tab key combination can now be used to switch between tabs.
The other updates involve pinning sites and shopping. Now, when you pin a site to the Taskbar, hovering the mouse cursor over its icon shows all the open tabs for the site.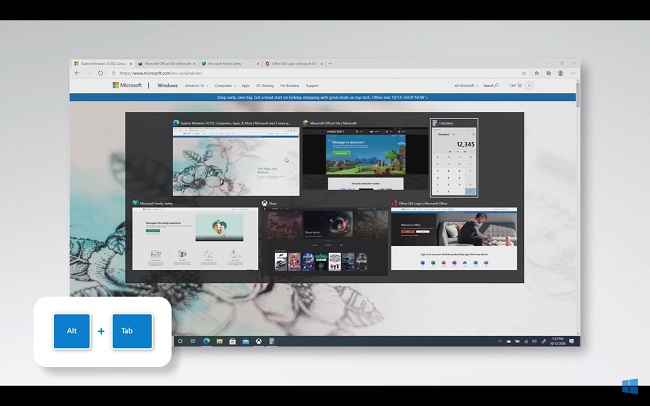 Start Menu:
The new design has a more consistent appearance and adds a bit of transparency to the menu, so you have an idea of what lies beneath it. The new icon redesign and picking the color theme accents from the background are the visible changes. It is supported in both light and dark themes.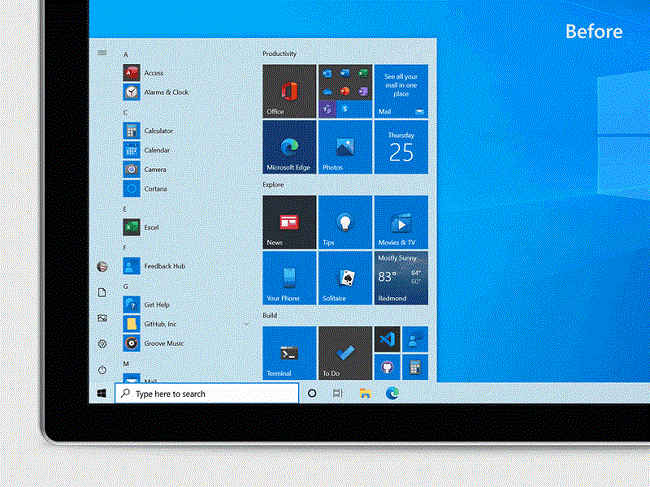 New Notifications:
The action center on the right side of the screen shows notifications from the apps you've set them up for. The new design makes them clearer, by placing the app from which the notifications come in the upper-left corner of the notification—also known as the toast.
Smoother Transition to Tablet Mode:
Tablet mode sees improvements for touch usage by increasing space between taskbar icons, replacing the search box with a search icon, optimizing File Explorer windows for touch. If you have a convertible device like Surface Book, you won't have to worry about "do you want to switch to tablet mode" notification anymore.
Settings App:
Microsoft has long been talking about migrating the legacy control panel to the settings app and in this update, we see some of those changes.
Reset from Cloud:
As the name suggests, this will allow the PC to download the new OS from the cloud and perform a clean install without the need for physical installation media.
How to update Windows 10:
The update is available for users of select devices running Windows 10, version 1903 or later who are interested in experiencing the latest feature updates and are ready to install this release on their device.
You can manually check for updates by opening Windows Settings -> Settings -> Update & Security -> Windows Update -> select Check for updates.
You can also download the Windows Update Assistant from here and update your PC to the latest version.