Want to modernise your banking loan application?
Build an application that analyses credit risk with #IBMCloud Pak for Data on #RedHat #OpenShift
Click here to know more
Advertisements
Opera Software has launched its latest web browser for Windows and Mac, called Opera Next. It is officially a beta release (build 15.0.1147.17), and will be updated regularly during development. 'Next' is the name for the company's new beta release channel, and Opera warns version 15.0 Next should only be used on properly backed up computers.
According to the company, the new version for the Mac and Windows brings about a new elegant look and a plethora of new features to make you navigate with ease. Opera has overhauled the most important features to make for a complete browsing experience. A new rendering engine based on WebKit has been utilized, and the browser now sports a new user interface and new capabilities apart from improved site compatibility, as well as silent auto updates.
Here's a list of most of the new features that Opera brings to the Mac and Windows. The company has changed the version number from Opera 12.15 to Opera 15.0 Next. The new desktop and mobile browsers will now be named according to the engine version powering the browser. The Opera version released for the Android is given the number 14, while desktop version has been named 15, as it a more recent engine version.
Speed Dial: The start page has been tweaked to make for smarter and hassle free browsing. Speed Dial shortcuts can be organised in folders by dragging one Speed Dial entry on top of the other to make a new folder. The new Speed Dial search field helps users experience the power of visual Speed Dial entries along with the flexibility and organization of a classic bookmark folder.
Discover: The new discover feature allows users to get all the latest articles from their country or region in the browser. All users need to do is just to Pick and choose a category: news, food technology and whatever might be their area of interest. The new browser brings about a selection of global and regional sources to discover web content with ease.
Search: Users from now on search directly from the new combined address and search bar. Users will simply need to punch in a web-page address to go directly to their favourite website. They can also choose any of the search engines to look for suggested websites.
New look: The new, refined user interface is sleek and integrates very well with the platform. Browse with ease with the new look icons, tabs and more.
Apart from the new features the all new browser brings for the desktop, it's also completely re-engineered. The desktop browser has a new Chromium engine, where users get a high-performance browser and standards-compliant. The new Off-Road mode previously called Opera Turbo will now support SPDY protocol which enables faster webpage loading, even in the most gruesome network conditions.
For complete changelog details, refer to Opera's site.
"Completely rethinking a browser in today's competitive market is a big thing," says Opera Software SVP of Desktop Products, Krystian Kolondra. "Our new browser is more beautiful and allows users to harness the massive amount of web content they are faced with today. Give it a try and discover something completely new."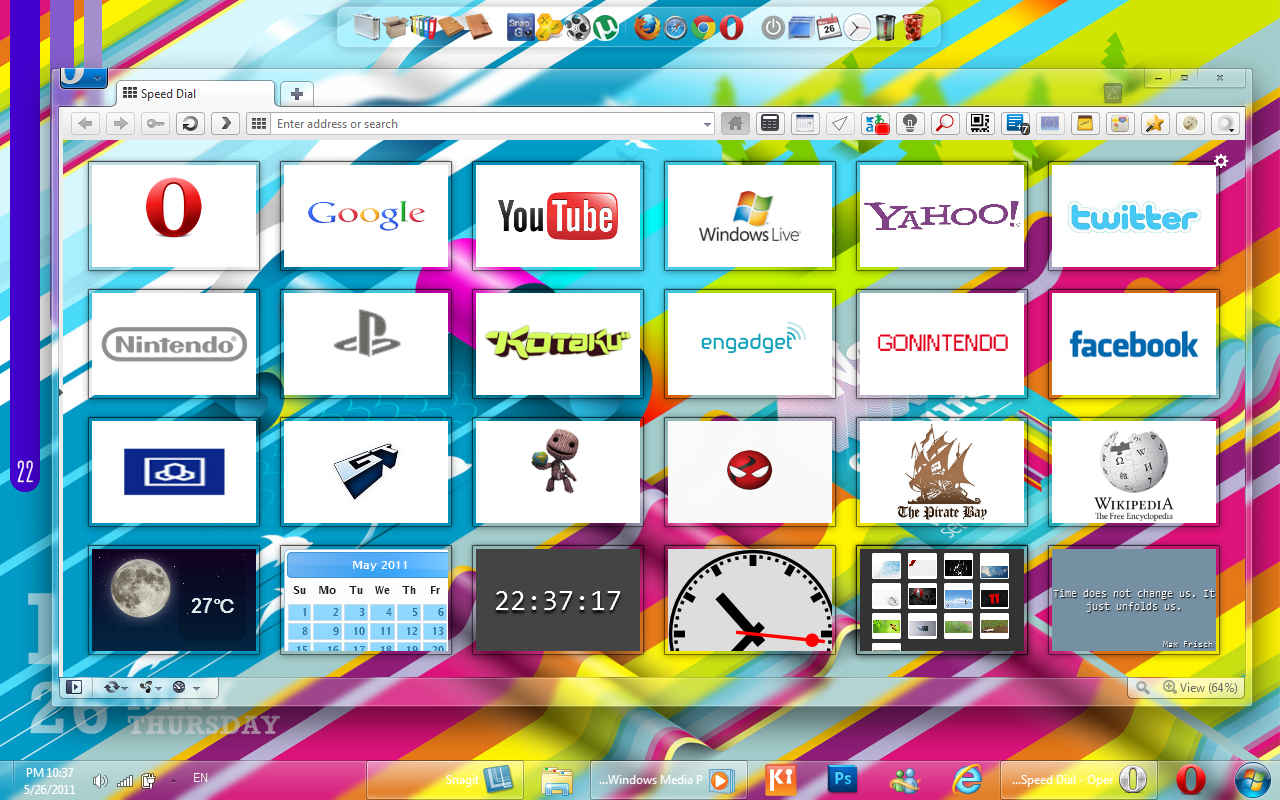 Opera has also made a standalone mail client based on user response. It takes less memory and space in the browser itself, resulting in a new lightweight Opera Mail. Users can now have faster and smoother mail experience with new labelling filtering, threads and multiple tabs.