Leaked screenshots of Windows 10 show off new UI just before Microsoft's annual BUILD conference.
Tonight, Microsoft will show off its take on a Windows for the new generation at its annual BUILD conference scheduled to start at 9PM. However, thanks to a few leaked screenshots from IT Home, a Chinese website, we may already have a glimpse into the visual changes included in the latest build (10102) of Windows 10, which is currently available in its Technical Preview avatar.
The screenshots show that Windows 10's Start Menu, which is a combination of the traditional Start Menu and the Start Screen, first introduced in Windows 8, will have a transparency effect similar to the one brought by Windows Aero in Windows Vista and Windows 7. In Windows 10, the Start Menu can also be expanded into a full screen view where it behaves and looks very similar to the one in Windows 8 including the absence of transparency.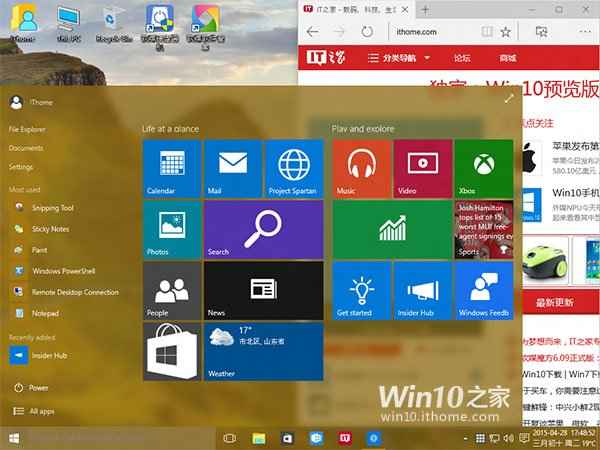 The Live Tiles for supported apps in Windows 10 will also have a 3D flip animation as opposed to the flat swipes in Windows 8. Of course, the 3D animation will most probably be an option that the user may choose to enable.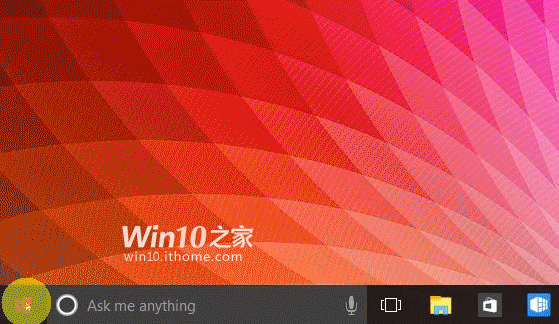 The new Start Menu will have Microsoft's assistant, Cortana, built in and she/it will take over the Start Menu when you key in a search term into the Windows search bar. You will still be able to access settings and quick options as they will be moved to a slim vertical toolbar aligned to the left edge of the Start Menu once Cortana is active.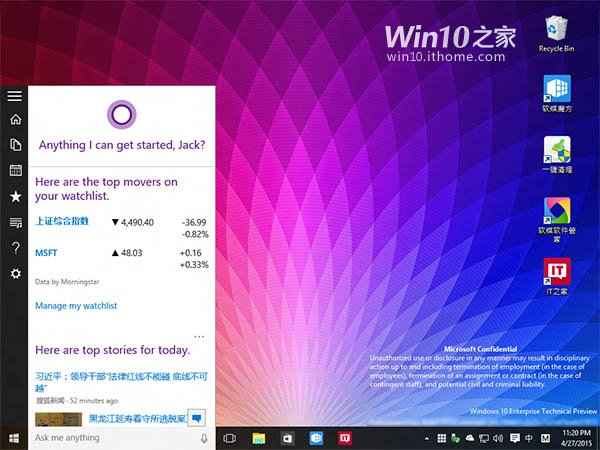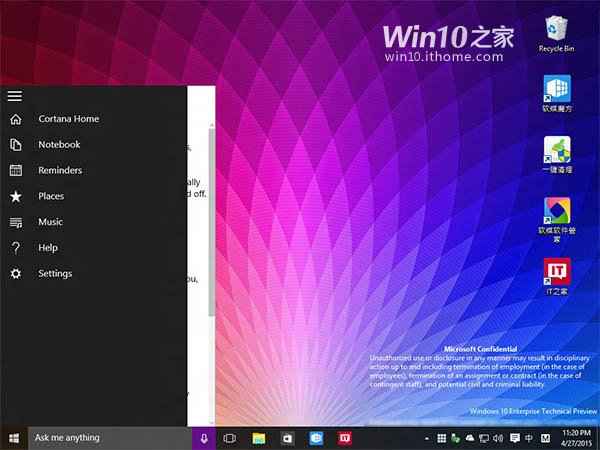 The screenshots also clearly show that the traditional taskbar icons for audio, network etc. have been changed.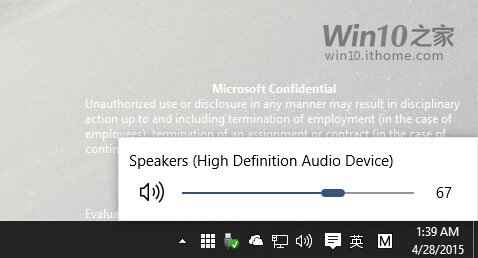 Windows 10, which will be showcased at Microsoft's BUILD conference starting tonight (live stream here), will arguably be the most important product Microsoft has launched in a long while thanks to falling PC sales and the emergence of Android as the most popular computing platform in the world. However, Microsoft is not shirking away from making Windows 10 a pretty big deal. It has already announced that its popular Office suite will be launched as free apps for the new OS, along with new Video and Music apps. Microsoft will also work on a more active update process and is already believed to be working on a set of major updates codenamed, 'Redstone', due in 2016. Also, in a major move, Microsoft has announced that Windows 10 will be a free upgrade for Windows customers running Windows 7 and above, including those who may have pirated the operating systems.
via The Verge