Make 2021 your best year with IBM Developer
Make 2021 the year where you truly shine, grow, build & Code. Get support and motivation from the IBM Developer community. #IBMDeveloper #CodePatterns
Click here to know more
Advertisements
Xiaomi recently announced its MIUI 10 at the company's eighth-anniversary event and today it was announced globally, at the launch event of the Redmi Y2 smartphone (first-impressions). The beta version of MIUI 10 will be rolled out mid-June onwards and stable versions will start rolling out in September. Xiaomi has also shared a list of devices eligible for the new ROM. These includes - Mi Mix 2, Mi 6, Mi 5s Plus, Mi 5, Mi 4, Mi 3, Mi Note 2, Mi Max 2, and the Mi Max. Some Redmi smartphones like the Redmi Note 5/ 5 Pro/5A/5A Prime, Redmi Note 4/Note 4X/Note 4 (TW) and the Redmi Note 3 will also receive the MIUI 10 update. The Redmi 5/5A/4/4A and the Redmi 3S, along with the newly launched Redmi Y2 and the Redmi Y1 Lite and Redmi Y1 will also get the update.
At the Redmi Y2's launch event, Xiaomi's Product Manager, Sudeep Sahu, explained some key features of the new ROM. Sahu said that with MIUI 10, the company's focus has been on Speed, Design, Sound and AI Portrait image capturing. In terms of performance, MIUI 10 comes with two new features called "lock free critical path" and "co-dependent prioritising", which are said to improve speed times of their devices by up to 10 percent.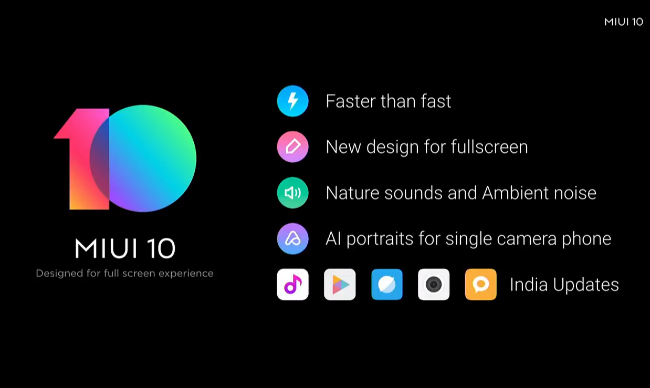 In terms of design, the company says that it has taken the market trend into account and included gestures, which perform the role of navigation keys on a smartphone. The recent screen has also been refreshed and users will now be able to scroll down to get a stacked card view of their recently used apps. Users will be able to swipe to remove apps or long press on an app for accessing shortcuts like split view. The overall ROM has been reworked for rounded icons. Xiaomi has also reworked some audio aspects in MIUI 10 and the notification tone is said to vary with every message you receive. The timer app now plays ambient nature sounds.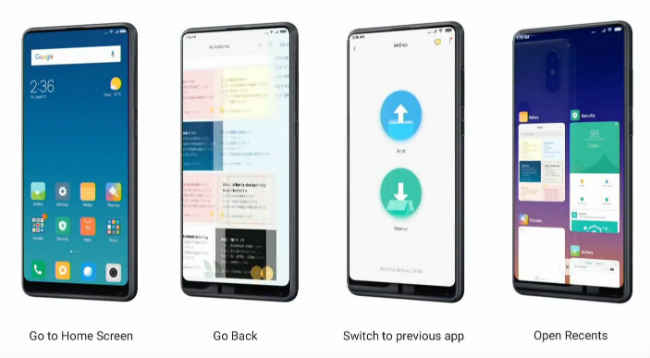 At the announcement of MIUI 10 in China, the company emphasised the use of AI on the software. The ROM will enable capturing bokeh shots on all supported devices and on both, the front and rear-facing cameras. However, we did notice the fine print in an image showcasing the feature. It states that some older Xiaomi models can't support MIUI 10 due to low processing speeds. It seems that Xiaomi has not updated its website to clear which devices will be left behind, but we will update the article when we find out.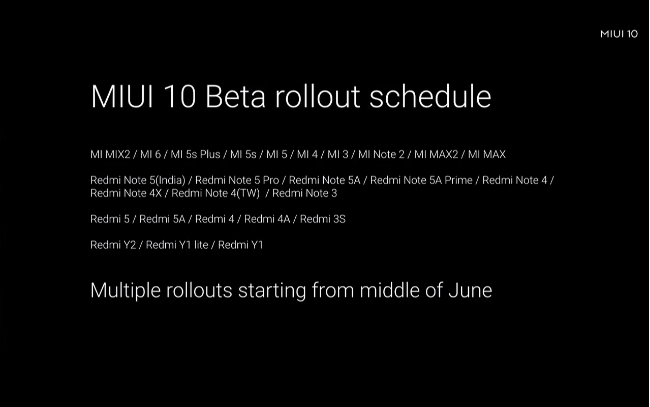 Xiaomi has also made some tweaks to MIUI 10 to appeas Indian users. A highlight of this is the web browser, which now has a dedicated page for local services with support for Progressive Web Apps (PWA). The camera app will be able to recognise Paytm QR codes as well. With MIUI 10, there will be a quick menu tab for all business messages in the Messages app. The quick menu tab is said to be contextual and will provide quick access to apps and website, based on the business one has received the messages from.