Highlights:
Lite OS by Microsoft is reportedly a Chrome-OS like version of windows
It may be introduced later this year.
Microsoft might debut it on dual-screen laptops, or foldable display like devices.

Recently we came across a report that Microsoft may be working on a new operating system called Lite OS. The new OS was said to be the company's answer to Google's Chrome OS for entry-level laptops. Now, The Verge reports that the rumoured OS is apparently not only being prepared as a Chromebook competitor, but also for being used on dual-screen devices. The new Windows OS is apparently internally codenamed "Windows Lite" and is toned down keeping dual-screen devices in mind. It may be introduced later this year on devices that could feature design akin to dual-screen laptops, or foldable displays.
As per the report, Microsoft has been in the process of readying a new Composable Shell (C-Shell) and Windows Core OS for the Lite OS. Windows Core is a modular version of Windows Shell that is employed in Windows 10 and is basically the graphical user interface or GUI for the Microsoft Windows OS. Interface of the said Lite operating system is said to be somewhat similar to the current version of Windows but could also coalesce Surface Hub shell with the rather restricted usability of its Windows Phone Continuum user interface.
As we mentioned, a recent report of Microsoft's Lite OS by Petri's Brad Sams delivered mockup of how the OS could look like. The same information about the OS was reiterated that it would share similarities with windows, even though it is expected to be launched as a standalone operating system for PCs with basic specifications. As per the rumours making rounds of the internet, Lite OS might not turn out to be a rudimentary stripped down version on windows, even though it might debut as one.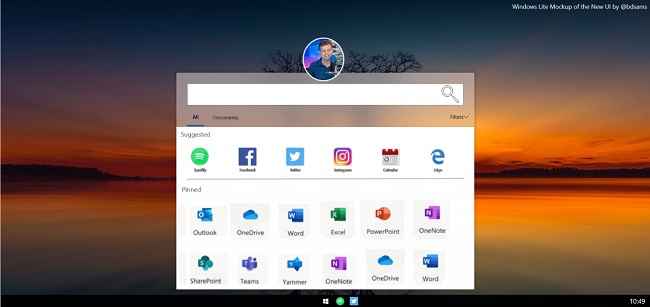 It is said to eventually cover most functionalities found in the current Windows 10. At the moment, it is said to run only Universal Windows Platform (UWP) apps and Progressive Web Apps (PWAs) but is estimated to include support for traditional Win32 applications in the future.
Related Reads:
Lite OS could be Microsoft's answer to Google's Chrome OS