Want to modernise your banking loan application?
Build an application that analyses credit risk with #IBMCloud Pak for Data on #RedHat #OpenShift
Click here to know more
Advertisements
Windows 10 Creators Update, the next major update to Microsoft's latest version of Windows will become available on April 11. Microsoft says Windows 10 is currently running on over 400 million devices and Windows 10 Creators Update will rollout worldwide starting April 11. Microsoft previewed its Windows 10 Creators Update at Surface Studio launch in October. The new update focuses on delivering new 3D experience, VR support, Edge browser improvements, game streaming and some of these features have already trickled down to Windows Insiders.
The easiest and most effective way to get the update is through the Windows Insider Program and Microsoft says over 10 million people are helping it test Windows before its public rollout. If you are using Windows 10 then here are some of the features to look forward to in the coming months.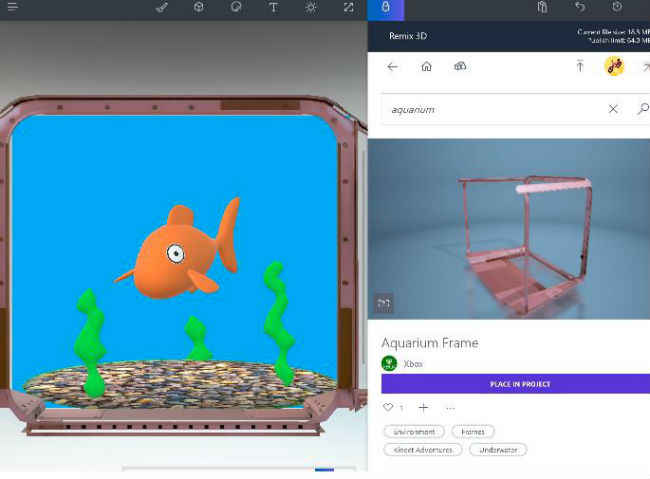 3D for everyone: This is the single major update coming to the entire Windows ecosystem this year. Microsoft says Windows 10 Creators Update will help it transition from 2D to 3D with focus now on VR, augmented reality and development of new app for HoloLens. At company's October event, Microsoft showcased new feature allowing users to take 3D scan using their phone then upload it to Paint and then examine the same in augmented reality using HoloLens.
To make it possible, Microsoft is bringing 3D support to Paint and PowerPoint - allowing users to create 3D shapes in Paint and integrate 3D objects in PowerPoint. Microsoft says users can also share their 3D creation on Remix3D or print using a 3D printer.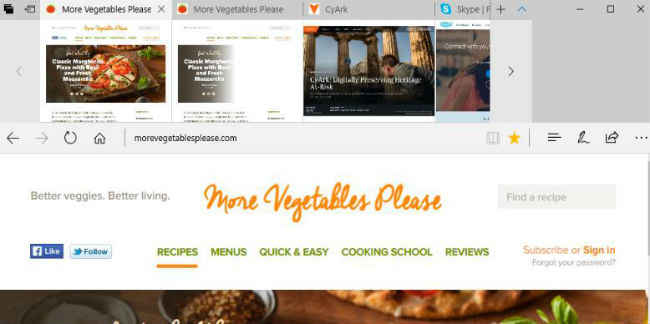 Microsoft Edge: With Windows 10 Creators Update, Microsoft is focusing on improving Edge's tab management feature which has been a painpoint. The first major feature is the new option to preview all open tabs in the form of visual thumbnails and set aside a group of tabs for an uncluttered web experience. Microsoft Edge also comes with enhanced security features like anti-phishing and protection against malicious software. Microsoft is also improving the reading mode with support for EPUB format and option to choose font and text size.
With Creators Update, Microsoft Edge will also support new extensions like Ebates, Intel TrueKey, Read & Write, Ghostery, and RoboForm among others. It will support Windows Ink, Microsoft Wallet for web payments and playback of 4K UHD videos in Netflix.
Xbox and gaming: With Windows 10 Creators Update, the game streaming service 'Beam' is built right into Windows allowing users to broadcast their gameplay or watch livestream of other users' gameplay. The Creators Update users will be able to broadcast their gameplay directly from Game Bar by hitting 'Windows Key + G' or take screenshot and record gaming moments. Windows 10 will also support new Game Mode that optimises the PC for a consistent gaming experience. "At a basic level, Game Mode is a platform feature dedicating more graphics and processor resources to your PC games," Microsoft says. Windows 10 Creators Update also brings support for 4K gaming with the likes of Gears of War 4, Forza Horizon 3 and Halo Wars 2.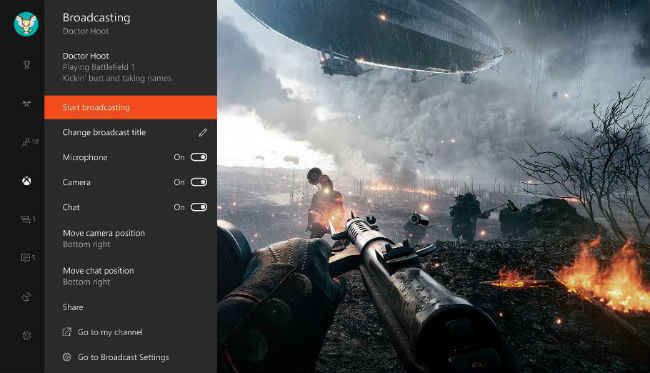 Night Light: As the name implies, this nifty feature will allow Windows 10 users to adjust the blue light emitted by their display. The feature can be enabled by clicking on Settings > System > Display. Windows 10 users can additionally set the colour temperature range and set specific hours for Night light similar to Night Shift mode on Apple's iOS devices.
People Bar and Other new features: Microsoft says Windows 10 is all about communication and the Creators Update will allow users to pin select users or family member directly to task bar. With people pinned to task bar, Windows 10 users can drag and drop to share files with them. Microsoft will aggregate contact information using programs like Skype and email. Microsoft is also improving the digital workspace known as Windows Ink with ability to draw or write on photos and videos and do digital markups on documents. Microsoft is also updating Cortana with suggested reminders and ability to pick where the user left off.
While Microsoft's focus is clearly on creativity and people management, the new update also addresses privacy issues allowing users to see and control the data that Microsoft collects including location, search, browsing. The update also brings improvements to core apps like Windows Photos, Groove Music and Bing Maps.