In what appears to be a highly strategic and thematic marketing move, Microsoft went back in time on its Twitter and Instagram profiles for Windows by creating video and picture posts about an all-new Windows 1.0 operating system. According to a video tweet it shared on Monday morning, the company is "introducing" the very operating system that it originally launched on November 20, 1985. Microsoft followed the tweet up with another that contained images of old Microsoft products and a small quiz.
"Introducing the all-new Windows 1.0, with MS-Dos Executive, Clock, and more!!" wrote Microsoft in its first tweet of the series on Monday. "With Excel, Chart, and even Flight Simulator, there's no telling where Microsoft and the power of Windows will take you this summer," added Microsoft in a new tweet a day later. A little later still the company asked its followers a question on Twitter, "Running Windows 1.0 in 1985 required at least how much memory?". Find the correct answer at the end of this news story.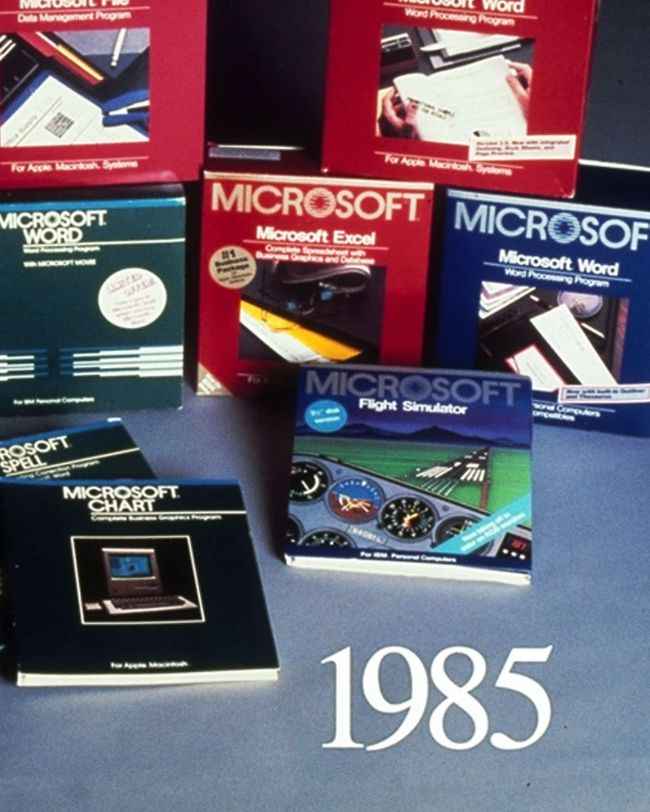 One of the images tweeted by Microsoft for Windows
In the short video clip, we see the iconic Windows logo travel back in time all the way from the current Windows 10 design back to the original Windows 1.0 design. Seen along the way are the logos the company used in Windows Vista/7, Windows XP, Windows 2000/NT, and Windows 98/95. Seen also is a black and white Windows logo Microsoft briefly used during the late 1980s for Windows 3.0. On Instagram, Microsoft went to the trouble of deleting all its older posts to make space for the two Windows 1.0 posts.
It's hard to say at the moment what Microsoft is playing at with its Windows 1.0-themed posts on Twitter and Instagram. It's highly unlikely that the posts have anything to do with a new Windows operating system, especially one that's installed using a couple of floppy disk drives. If our guess is as good as yours, Microsoft could be launching a new Windows 10 app on the Microsoft Store that pays tribute to the original operating system. Some reports online suggest that Microsoft is creating nostalgic posts around its first Windows version as part of a promotional campaign for Stranger Things, a Netflix Original science fiction horror web TV show. We'll soon find out then.
The answer to the question, "Running Windows 1.0 in 1985 required at least how much memory?", is 256KB.