#IBMCodePatterns, a developer's best friend.
#IBMCodePatterns provide complete solutions to problems that developers face every day. They leverage multiple technologies, products, or services to solve issues across multiple industries.
Click here to know more
Advertisements
Soon after launching the Windows 8.1 update 1, Microsoft is reportedly working on another update, which is expected to be available by August this year. The next round of update will bring most sought after features including the Start Menu.
It's notable Microsoft had added the Start button in the first update. The Start Menu is expected to be similar to the one in Windows 7. However, it will also have some features of live tiles on the side.
The next update will also feature ability to run Windows 8 modern style apps within windows on the desktop side. This will allow the apps to run in the side and not have consume full screen space. According to other rumours, Microsoft is also planning to launch a cloud-based version of Windows 8.1. The version would be similar to Google's Chrome OS model and Microsoft's Office 365 strategy.
At its recently held Build Conference, Microsoft announced some new details about the latest Windows 8.1 Update 1. The update also brought the classic Start Button. Also read: A closer look at Windows 8.1 Update 1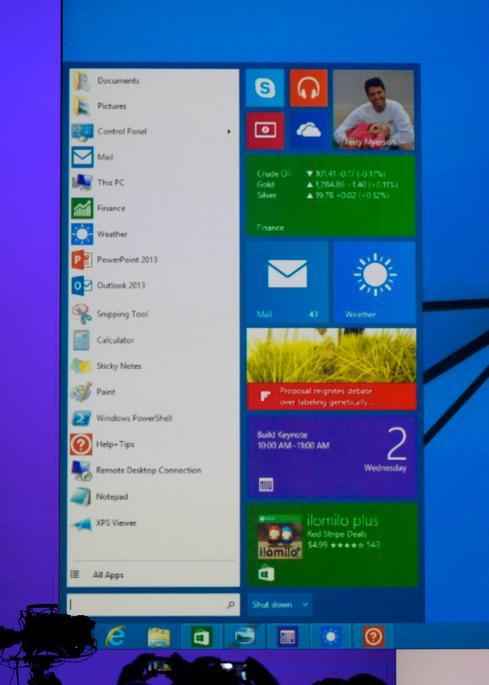 Microsoft shows off its new Start Menu concept
Source:Informationweek