Highlights:
Microsoft's new Lite OS could take on Chrome OS
It will share its core with Windows 10
Rumours of a Microsoft equivalent to the well-established Chrome OS have been making rounds on the internet for a few weeks now. It has been referred to in the past as "Windows Lite" but it appears we have an accurate name now. Brad Sams of Petri believes Microsoft's new operating system will be called Lite OS and is currently codenamed "Santorini". Microsoft is reportedly working very hard to bring the software out as soon as possible. When it releases, Lite OS will target Chromebooks, which are mostly entry-level laptops that run Chrome OS.
Though Lite OS is expected to be launched as a standalone operating system for PCs with basic specifications, it's believed to share its core with Windows. The Petri writer went so far as to develop a mockup of Lite OS' user interface. "The mockup I created at the top of this post is an accurate portrayal of what the OS looks like in its current iteration. Despite the updated UI, the OOBE (Out of Box Experience) is still similar to that of Windows 10," writes Sams.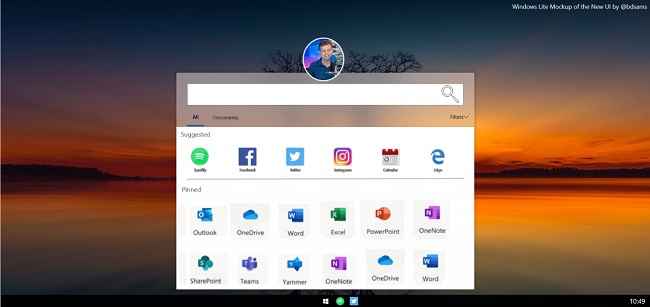 While it may appear as if Microsoft is splitting its Windows 10 operating system into two streams (one for light users and another for heavy users), Sams is convinced that that's not the case. Lite OS will eventually cover most of the functionality found in Windows 10 today. Lite OS is predicted to run only Universal Windows Platform (UWP) apps and Progressive Web Apps (PWAs) at the moment but may include support for traditional Win32 applications in the future.
This isn't Microsoft's first attempt at creating a Windows spin-off that's designed to run on entry-level PCs. Windows RT was born out of Windows 8.1 in 2012 in an attempt to cater to "thin and light PCs that have extended battery life and are designed for life on the go". Windows RT was received rather badly during its time but there is a chance Lite OS will win where Windows RT failed. For beginners, both the quality and quantity of UWP apps on the Microsoft Store have increased. Also, Microsoft is working hard to make many traditional Win32 applications UWP apps. With any luck, laptops under the Rs 25,000 mark could ship with Lite OS in the near future instead of DOS or Linux.
Inline image courtesy: Petri
Related Read: Windows 7 support to end in a year, Microsoft says