The new edition has been released considering the requirement of the channel partners.
At a press conference held yesterday at ITC Maurya, Delhi, Kaspersky Lab unveiled the latest version of Kaspersky PURE 3.0 Total Security.
The new version features Safe Money technology, verifying the site authenticity and then automatically launching a secure web browser to offer extra protection from online malware. In addition, Kaspersky PURE 3.0's Safe Money also includes a new Secure Keyboard feature, which ensures login information isn't recorded by keylogging software. This mode will activate automatically when someone opens a bank or payment website or inserts a password on any web page.
Kaspersky Lab's online password vault allows users to store all their login information in a vault, that can be synced across multiple PCs. The Kaspersky Password Manager will generate a password and save it to the cloud.

Kaspersky PURE 3.0 also offers an integrated online backup feature, allowing users to automatically backup their files online via a preliminarily created account on Dropbox service.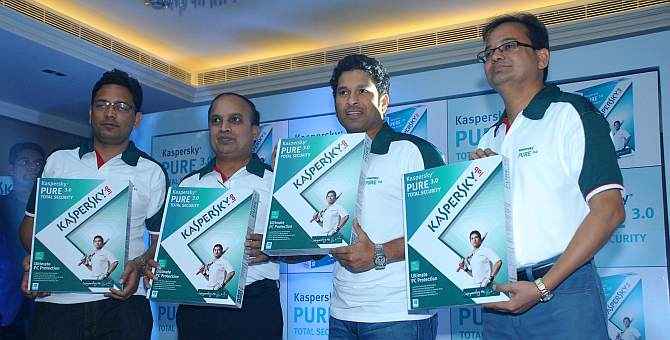 The launch of the new version.
With Kaspersky PURE's parental controls, parents can block access to inappropriate websites by setting Internet usage time limits and preventing valuable information from being shared via Facebook and Twitter, such as addresses or credit card numbers. If a child has his/her own computer, parents can manage and monitor all these Parental Control settings from their own computer via the central management tool.
Kaspersky claims users will also be able to conveniently manage the security of multiple PCs from one, central computer. Kaspersky PURE 3.0 is available for purchase now on Kaspersky Lab's online store, and Sakri website www.sakri.in. Kaspersky PURE 3.0 is available in 1, 3 and 5 user pack. Current Kaspersky PURE and Kaspersky PURE 2.0 customers can upgrade free of charge to Kaspersky PURE 3.0 for the remainder of their existing license period.