It seems like Google's Chrome OS is set for a big overhaul. This includes a new address bar, Linux app support, reworking of the OS' Bluetooth functionality, UI changes and more. In a post on Google+, François Beaufort stated that the team is experimenting with an updated address bar that would show more details. This includes thumbnails as well as a brief description. Those interested can try out out by enabling chrome://flags/#omnibox-rich-entity-suggestions and then restarting Chrome.
Google is also testing Linux app support on Chrome OS. Chrome Unboxed has posted a screenshot that showed anb option for "Linux (Beta)" in the Settings menu. The description read, "Run Linux tools, editors, and IDEs on your Chromebook." The report notes that turning this on allowed use of the Linux container.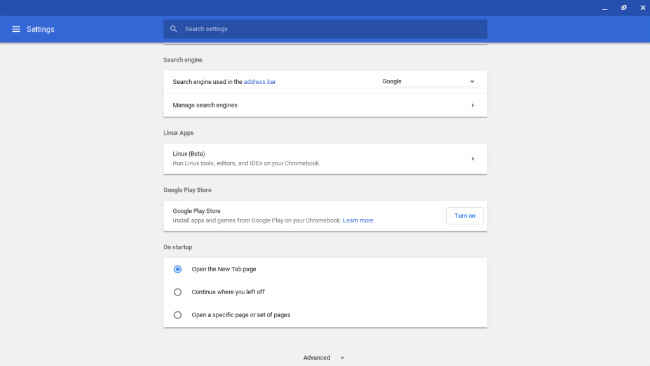 The guys over at XDA Developers have found that Chrome OD might also be getting app shortcuts that allow users to skip to specific functions or actions within the app. It should be noted that while the feature has been available on smartphones running Android Oreo, Chrome OS didn't get the feature as the apps have been segregated into their own container.
Further, Bluetooth functionality has also been updated. In the past, users had complained about the feature with issues regarding pairing, connecting and audio playback. The reporter notes that a new flag has appeared in Chrome OS Dev called #newblue. This enables a new Bluetooth daemon. However, XDA developers reports that the new Bluetooth daemon is just the first step in reworking Bluetooth in the new OS.
It is possible that Google will showcase all these features of Chrome OS during their annual developer conference, Google I/O. The event is scheduled to start form May 8, and go on till May 10. To know what to expect from the event, click here.