The Google Play Store will soon suggest applications that can be removed from the phone to free up space. Storage space has long been a persistent issue for many, and while the influx of devices with 64GB and 128GB of inbuilt storage space has somewhat resolved the issue for many, many devices still present 16GB of internal storage space. With this new feature, Google Play Store will now present a list of applications that have been seldom used, and can be removed from the device.
The new feature will be in the form of an uninstall manager that will appear when you attempt a download from the Play Store, but do not have enough storage space to complete the download. The manager will show how much space you need to clean up, and suggest apps based on that. You will also possibly be allowed to uninstall the apps directly from the menu, easing convenience. There has been no mention of when this feature will premiere, but the screenshots revealed point at their inclusion, soon.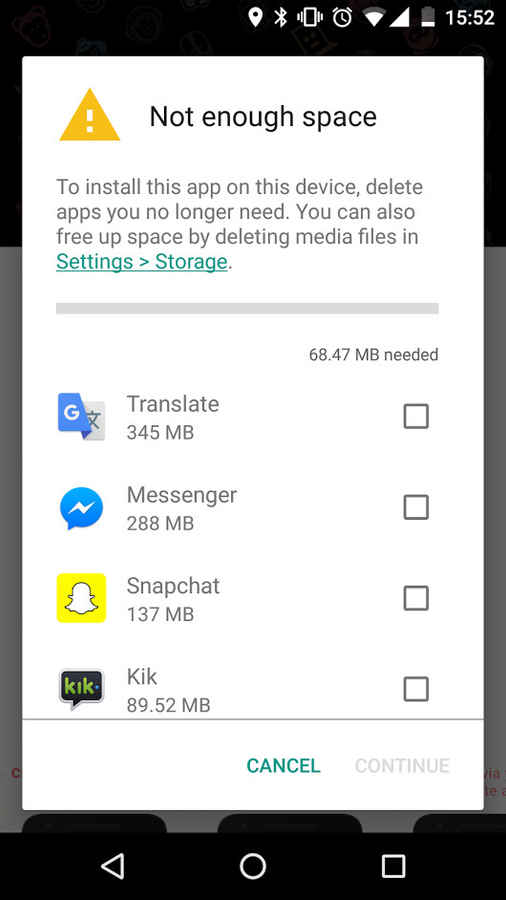 While storage space issues have somewhat been resolved of late with more storage capacity and optimisations in Android Marshmallow, most of Android's existing user base (particularly in the budget segment) are still on older OS versions and 16GB of internal storage, which can be quite limiting if you happen to store a lot of music and apps on your device. With this new feature, you can easily identify apps that have not been used for long, and reclaim valuable storage space that was long lost on your smartphone.