Google released their monthly Android Platform version statistics and they show that the Gingerbread line is still on the top, despite being succeeded by Ice Cream Sandwich.
Google has released its latest set of Android platform version statistics, which shows the latest Android Ice Cream Sandwich OS is growing but Gingerbread continues to be the top Android platform.
About 3 per cent of Android devices are now running the latest ICS OS, which is up from 1.12 per cent in February and 0.6 in January this year. 63.7 per cent of Android device are running an Android Gingerbread version. Anderoid 2.2 Froyo holds the third position with 22.33 per cent share. Android 3.x Honeycomb OS runs only on 3.3 per cent of devices. Ancient versions of Android versions still exist in the market. Cupcake has 0.3 per cent share, while Donut and Eclair have 0.7 and 6 per cent share respectively.
It's notable that there are a handful of devices in the market with the latest Android OS. However, a lot of Android devices are scheduled to get updated to ICS. n. Samsung and Sony have already released their ICS update roll-out plans. Read our Android ICS update: Which phones will get it, and when. We can hope big surge in Android 4.0 adoption in the next month's Android platform version statistics report.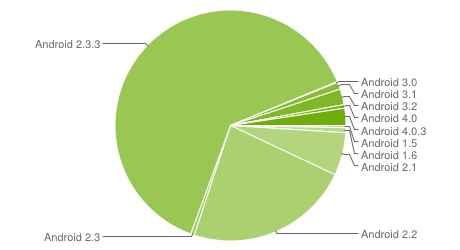 Data collected during a 14-day period ending on April 2, 2012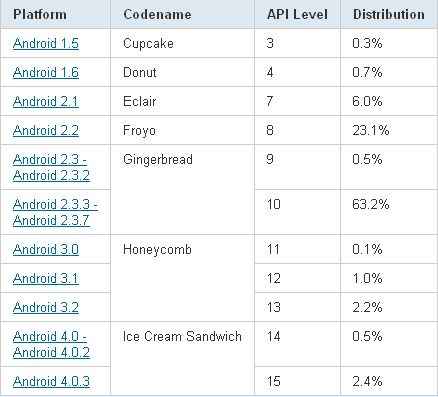 Also read,
Sony Xperia smartphones to get Android 4.0 ICS update in mid-April
Android ICS update: Which phones will get it, and when
Micromax launches Android 4.0 ICS-based Funbook tablet at Rs. 6,499