OnePlus TV 32Y1 - Smarter TV
Android TV with superior craftsmanship and elegant design - Buy Now
Click here to know more
Advertisements
Google has started to roll out an update to its Assistant after which users in the US will be able to change the voices of the Artificial Intelligence (AI)-powered service by selecting a colour associated with that specific voice. According to The Verge, the company has designated a total of eight different colours, that is, one for each voice. The colours have been randomly selected and do not represent any specific gender or texture of voice.
Earlier, the voices were simply listed as "Voice 1" and "Voice 2", and so on, and alternated between male and female voices. After the update, users can now scroll through the colours and listen to the preview to choose a voice to communicate with. The company announced six new voices for Assistant, including one of singer John Legend's, at Google I/O 2018 in May. With new options, there are now four different female voices and four different male voices, all speaking in different tones.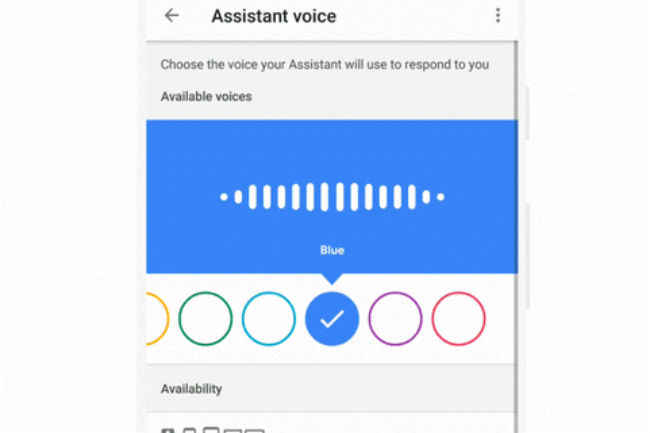 Further, one of the most noticeable developments in the voices is the fluency as the Assistant has been trained to speak more naturally. The improvements also include natural pauses "that have meaning" and other voice-related adjustments to create a "more natural dialogue". This new version of the Assistant is built on machine learning technology called Wavenet. The voice can be changed in all devices -- smartphones, Google Home smart speakers and service like Maps, among others -- that have Google Assistant built-in.
In January, Google rolled out Hindi support for the Assistant. The AI-service can understand limited sentences in Hindi and reply with texts; the voice is still not able to speak in Hindi. In February, the company announced that by the end of 2018, it will expand the voice support in more than 30 languages with an aim of reaching 95 percent of all eligible Android phones worldwide. The tech giant also said that they are working to make the Assistant multilingual, "so families or individuals that speak more than one language can speak naturally to the Assistant."