Many iPhone X users recently complained that their device's screen became unresponsive in cold weather. Apple had promised to rectify the issue and with iOS 11.1.2 update, it is doing just that. THis update not only fixes the issue of screen responsiveness, but addresses the issue in which live photos and videos captured on an iPhone X where distorted at times.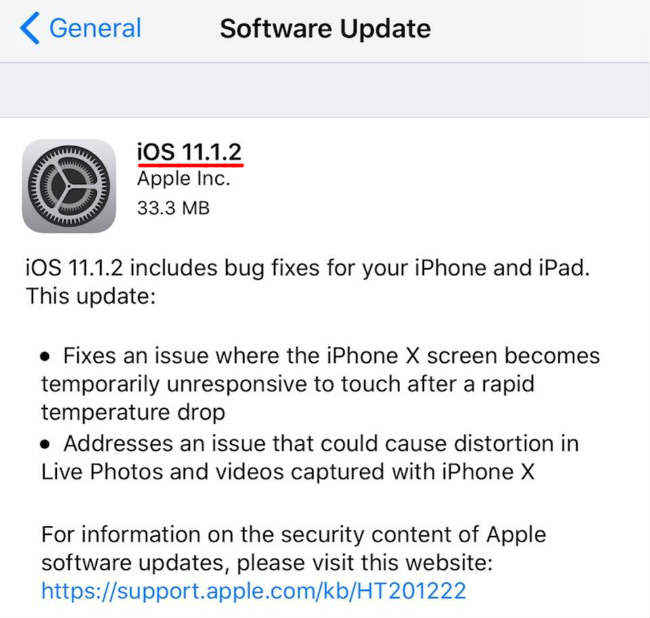 While this does fix some of the issues with the new iPhone X, there are still few that are yet to be resolved. Some users have reported that they are seeing a green line of pixels at the edge of the smartphone's display. The company has not commented on the issue, but is reportedly replacing devices under warranty. Apple has also confirmed that screen burn-in is a possibility on the OLED display of the iPhone X, but they have taken necessary steps to mitigate the issue.
The Cupertino based company had released the iOS 11.1.1 update just a week ago. That update fixed an autocorrect bug as well as the problem of the "Hey Siri" command not working for some users. The autocorrect issue changed the letter "I" to "A [?]" for some users and the bug was discovered soon after iOS 11.1 was released.
The company is currently testing the iOS 11.2 update in beta and that with it, Apple is expected to introduce its "Pay Cash" feature. The new feature was announced earlier this year, and will enable users to send and receive cash inside the Messages app on their iPhones.