The new macOS Mojave 10.14 Mojave update brings new features like a Dark Mode, Dynamic Desktop, Stacks, an Improved Finder and more.
Apple announced its new macOS 10.14 Mojave back at WWDC in June and it will finally be rolled out for MacBooks and iMacs today. Alongside a refreshed look, the new operating system brings a slew of new features and upgrades that are aimed at enhancing a user's productivity. macOS Mojave brings a new Dark Mode, Dynamic Desktop, and Stacks which enables cleaning up the desktop by automatically organising files into related groups. In addition, the new operating system offers better privacy and also enables support for some iOS apps like News, Stocks, Home and Voice Memos.
macOS Mojave update rollout schedule and eligible devices
Apple is expected to stick to its schedules and release the macOS Mojave update by 10 AM PST today (or 10:30 PM IST tonight). MacBooks sold in early 2015 or later, MacBook Air introduced in mid-2012 or later and the MacBook Pro launched in mid-2012 or later will be eligible to receive the macOS Mojave upgrade. iMac and Mac mini models launched in late 2012 or later, all the iMac Pro models and the Mac Pro models that came out in introduced in late 2013, plus mid-2010 or mid-2012 models with recommended Metal-capable graphics card will also receive the update.
Dynamic Desktop and Dark Mode
Dynamic Desktop and the Dark Mode are the most prominent UI changes that Apple brings with the new macOS Mojave. Dynamic Desktop brings two new time-shifting desktops and changes the graphics to match the hour of the day.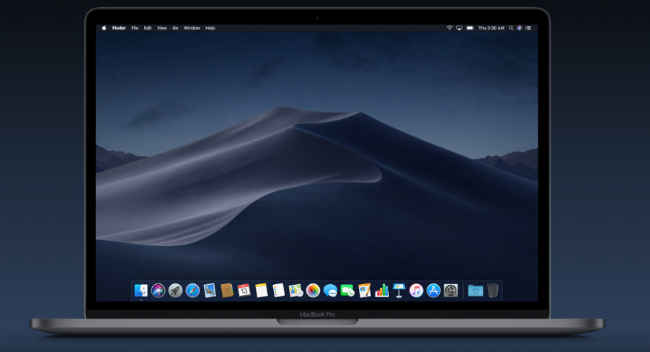 Apple is also finally Joining the dark side with the Dark Mode colour scheme that puts content in the limelight as toolbars and menus recede into the background. The new mode will work with all the built-in apps such as the Mail, Messages, Calendar and Photos and third-party app developers also have an option to adapt to it.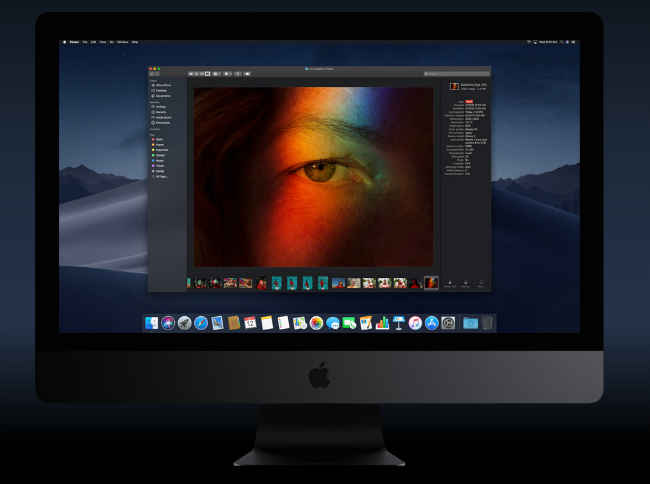 Stacks, an Improved Finder
It can get arduous to keep cleaning the desktop when files keep accumulating periodically. However, macOS Mojave uses Stacks to group files together based on types, dates or tags with metadata. One will be able to go through a stack using two fingers on a trackpad or one finger on a Multi-Touch mouse.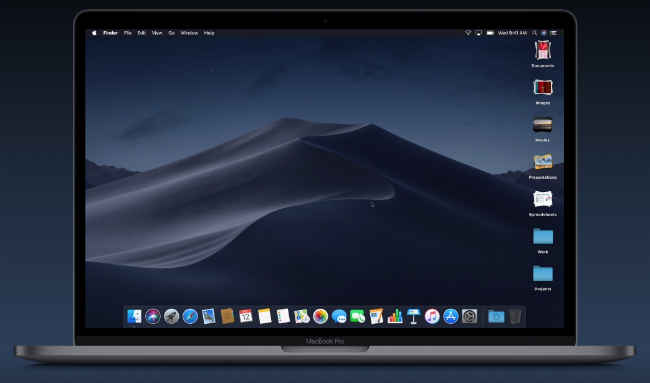 Finder is being updated to feature a new Gallery View. It will now show bigger previews for image files so that they are easier to find. One will also be able to see all of a file's metadata and perform Quick Actions on files like rotate images, create PDFs, trim video, and more without needing to open an app.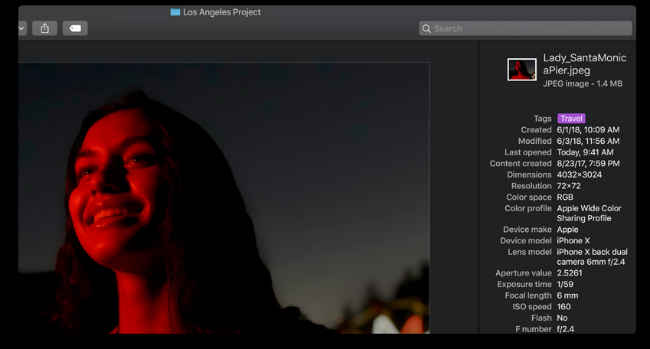 Faster Screenshots and Continuity Camera
Apple is trying to make capturing screenshots faster and better with the new macOS Mojave. One can launch the new Screenshot utility or click Shift+Command+5 to bring up a menu that will enable new screen recording tools and options for setting a start timer, showing the cursor, and choosing the location of where the screenshots are being saved.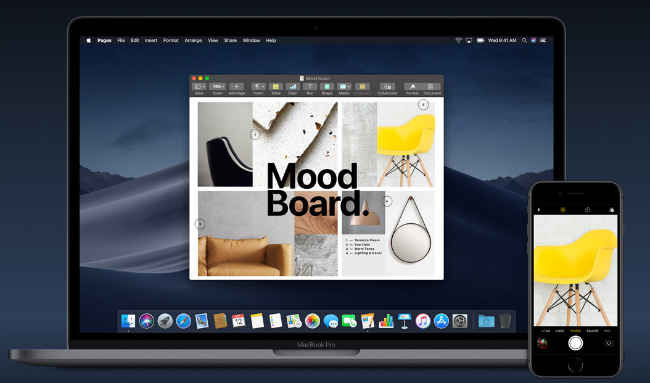 Using the Continuity Camera feature, one will get to use their iPhone to shoot or scan a nearby object or document, which will automatically appear on their Mac. Right clicking and opening the context menu in the Finder, Mail, Messages, Notes, Pages, Keynote, and Numbers will show a new 'Insert a Photo' option to take a photo or scan a document from an iPhone.
iOS apps support and better privacy
During WWDC Apple announced that it is working on bringing iOS apps for macOS and Apple desktop and laptop users will get to use four of them with the new OS update. One will be able to use iPhone apps such as News (not available in India), Stocks, Voice Memos and Home from their desktop. The apps have been optimised for a bigger screen and they also link with iCloud.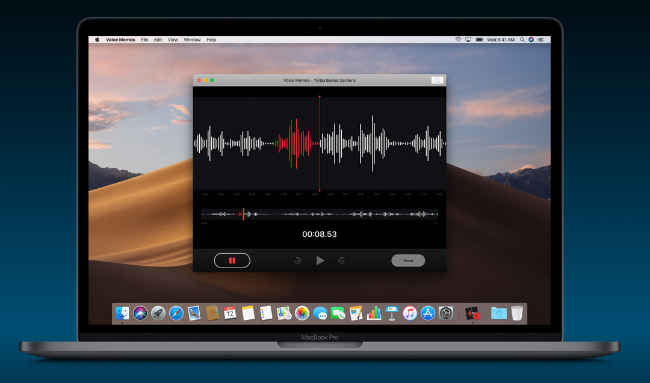 Keeping in mind the increasing data leaks and trackings by various websites, Apple is introducing new features for bolstering privacy. macOS Mojave requires apps to get the user's approval before accessing the camera or microphone and the same applies for data like Messages history and Mail database. An enhanced tracking prevention feature is being added to Safari to block advertisers from following users across websites and the browser will now automatically create, store, and autofill strong passwords for you.