Working from home?
Don't forget about the most important equipment in your arsenal
Click here to know more
Apple has announced the next version of its macOS, which is named Catalina. As expected, the company is killing off iTunes with the new OS update and it will be replaced by Apple Music, Apple Podcasts and the Apple TV app. The new Apple Music app on macOS Catalina features a revamped look with a sidebar that is reminiscent of iTunes. Apple Podcasts will now be able to index local files, while the Apple TV app has been updated to support 4K HDR playback with Dolby Vision, HDR 10 and Dolby Atmos. Additionally, a sync feature will now show up in the sidebar of Finder when one connects their device using a cable to sync their media.
The highlight of the macOS Catalina announcement is the addition of iPad app support. Project Catalyst will enable developers to port their iPad apps to the Mac and using Xcode, developers will be able to target their iPad apps at the new macOS. By this fall, Jira Cloud, Twitter and Asphalt 9 apps should be ported for the Mac.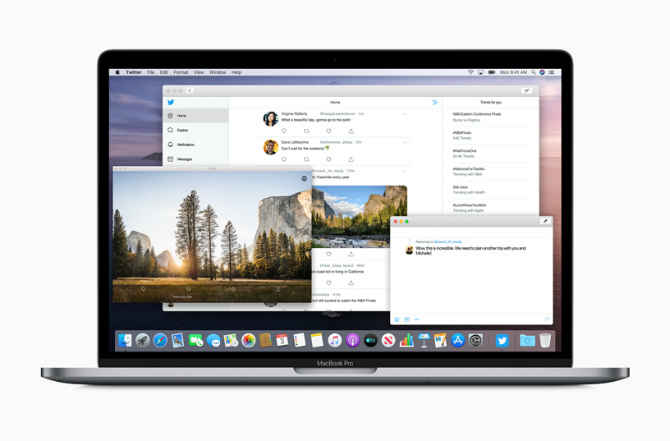 Apple has also introduced new accessibility controls with macOS Catalina. A Mac can now be operated completely via voice commands by leveraging on-device Siri speech recognition technology. Users will be able to interact with apps via new labels and grids, and all audio processing is said to happen on-device. The Voice Control accessibility feature is also available on iOS and iPadOS. Moving on to security, Gatekeeper will now check all apps for known security issues, while new data protections require all apps to get permission before accessing user documents.
There is also Approve with Apple Watch that lets users approve security prompts by tapping the side button on their Apple Watch. Activation Lock support comes for all Macs with the T2 Security Chip and Apple is merging Find my iPhone and Find My Friends apps into the "Find My" app. The new app is said to fetch the location of a lost or stolen Mac and anonymously send it back to the owner by other Apple devices, even when it is offline.
macOS Catalina will also feature a new Sidecar option that is used to set up an extended display for mac and "a high-precision drawing tablet across supported Mac apps". This means that one will now be able to use an iPad as an extended display for their Mac. Additionally, when using an Apple Pencil, they can use their iPad to draw, sketch or write in any Mac app that supports stylus input. The Sidecar option works wirelessly and can also be used for editing video with Final Cut Pro X, drawing with Adobe Illustrator or marking up iWork documents.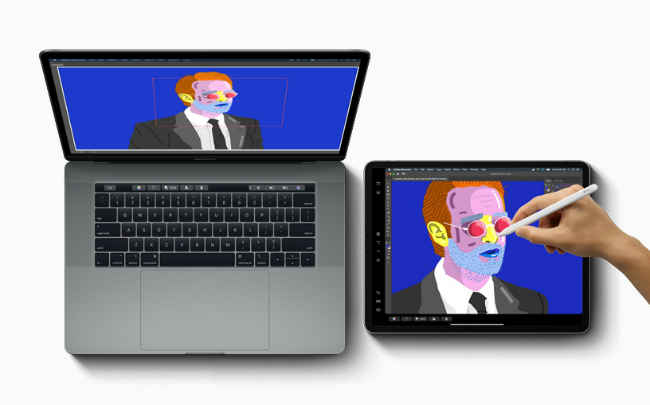 "With macOS Catalina, we're bringing fresh new apps to the Mac, starting with new standalone versions of Apple Music, Apple Podcasts and the Apple TV app," said Craig Federighi, Apple's senior vice president of Software Engineering. "Users will appreciate how they can expand their workspace with Sidecar, enabling new ways of interacting with Mac apps using iPad and Apple Pencil. And with new developer technologies, users will see more great third-party apps arrive on the Mac this fall."