Since its launch last Wednesday, iOS 9 has been downloaded on over 50 percent devices, making it the "fastest ever" software release in the company's history, Apple has claimed. However, it has been plagued by reports of some devices allegedly getting bricked during the update process.
It was earlier reported that the iOS 9's adoption rate in the first 24 hours matched that of the iOS 8. MacRumours had reported that around 12 percent of the devices had upgraded to iOS 9 within a day of its launch, according to data from Mixpanel, GoSquared and Paddle. Apple has now announced that over 50 percent of the devices have already upgraded to the latest OS within the first 4 days. In a press release, Apple's Senior Vice-President of Worldwide Marketing, Philip Schiller, said that iOS 9 is "off to an amazing start, on pace to be downloaded by more users than any other software release in Apple's history." It also announced that the iPhone 6S and 6S Plus will be available in Apple stores from September 25th.
iOS 8 adoption had plateaued after a week of initial surge. In contrast, iOS 7 was running on over 70 percent devices within 20 days of its release. iOS 9 has a much smaller download size than iOS 8, and should therefore encourage more users to upgrade their devices. However, many users have been complaining that they are unable to move past the "Slide to Upgrade" screen when updating their devices. The bug is reportedly affecting users who are upgrading to iOS 9 directly from iOS 7.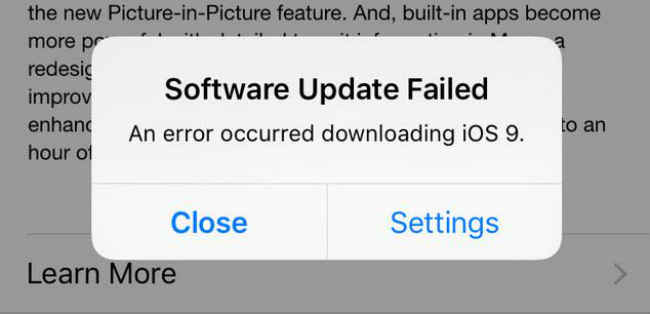 After downloading the update, users are prompted to enter the passcode and then "slide to upgrade". Many users have been stuck at this stage, with iPhones and iPads freezing up. Apple has posted a workaround to the bug on its support website. It requires users to backup their device via iTunes, and perform a factory reset. Apple then advises to do a clean install of iOS 9 or roll back to iOS 8.4.1 and restore the previous backup. Although it has promised to resolve this issue in a soon-to-be-released future update, there is no confirmed date for it.