On Wednesday, Elon Musk announced that his company, Tesla, has started taking pre-orders for its tile-sized Solar roof panels, that promise huge cost savings for home owners. In a Tweet, Musk said, "Solar roof can be ordered for almost any country. Deployment this year in the US and overseas next year."
However, we checked, and India is not listed as one of the countries where the energy saving solar tiles can be ordered. Because every home is different, there is no set price for a single Solar roof tile. Tesla has instead provided a solar roof calculator which can be used to determine estimated costs of the roofing as well as energy savings. For instance, in Seattle, it would cost $65,100 for the roofing of a 2,000 Sq Ft single story home. The value of energy generated for a house like this, is estimated to be around $32,000 over 30 years.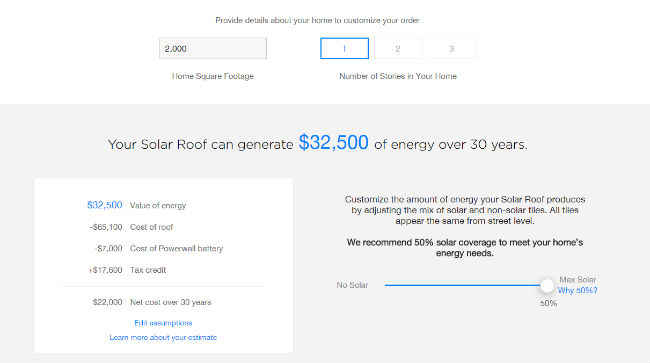 People also need to purchase a Powerwall home battery along with the Solar tiles which is priced at $7000. This battery can store 14Wh of energy and can be used for 5kW of continuous power draw. "Although the cost of our solar tiles is more expensive up front, it can be more than offset by the value of energy the tiles produce," Tesla writes in a blog post.
The Tesla Solar tiles are currently available in Textured and Smooth finish, with the Tuscan and Slate variants set to launch in 2018. The tiles are made of tempered glass and Musk claims they are three times stronger than standard roofing tiles. Here's a strength test video of the new Solar tiles posted by Musk on Instagram -
As per the Tesla CEO, the Solar tiles do not degrade with time and the company is also offering a lifetime warranty for them; "Lifetime of your house, or infinity, whichever comes first," Tesla writes on its order page. As far as the availability of the Solar tiles is concerned, they are currently available for pre-order in 37 countries, including 10 countries in the Asia Pacific region. Shipping will start with the US, followed by UK, while other overseas deliveris will begin next year.