SpaceX is currently in the process of training its Commercial Crew astronauts, who will travel to the International Space Station (ISS) aboard Crew Dragon, the company's second Dragon spacecraft. The first crewed mission is planned as early as April 2019 and SpaceX has now given a sneak peek at its custom-built spacesuit and the Crew Dragon simulator for the first time, which is situated at the company's Headquarters and rocket factory in the middle of Los Angeles County in Hawthorne, California. The image below, via Everyday Astronaut, gives a glimpse at SpaceX's trainer where the crew undergoes full training using a software and practices getting in and out of the craft.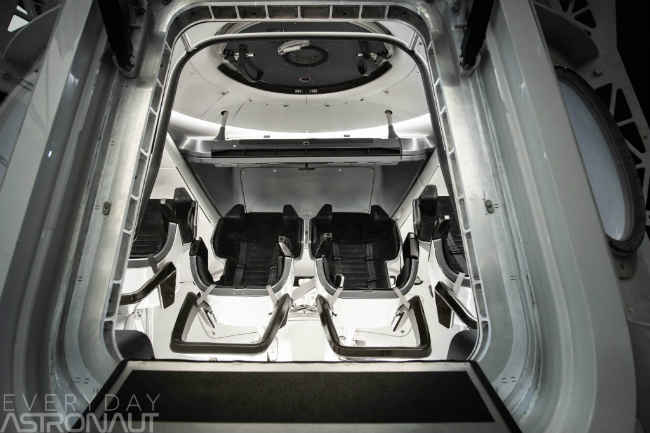 Below are some more images. The one on the left shows a hatch that the crew practices opening and closing as it is the door to the International Space Station when they dock with it. On the right is another SpaceX Dragon trainer module, which is outside the spacecraft. The software used for training the astronauts was shown off and it's said to be quite user-friendly with a clean and simple interface.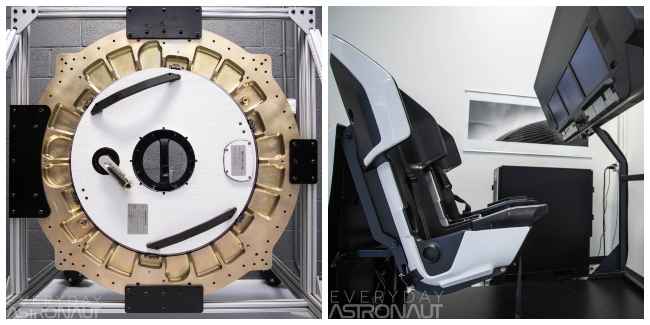 Moving on to the SpaceX Space Suit, the most striking aspect of it is the sleek design. We are used to the bloated and heavy space suits that NASA uses for astronauts, but the SpaceX suit looks more like a sleek uniform and the company says that it's quite lightweight yet functional. One is naturally drawn to the helmet, which looks like it was somewhat inspired from Interstellar and maybe Daft Punk. Puns aside, the helmet is mostly 3D printed and supports direct integration of valves, comes with microphones and even air cooling. SpaceX has apparently used numerous complex mechanisms for visor retraction and locking, and it comes with actuation mechanisms throughout.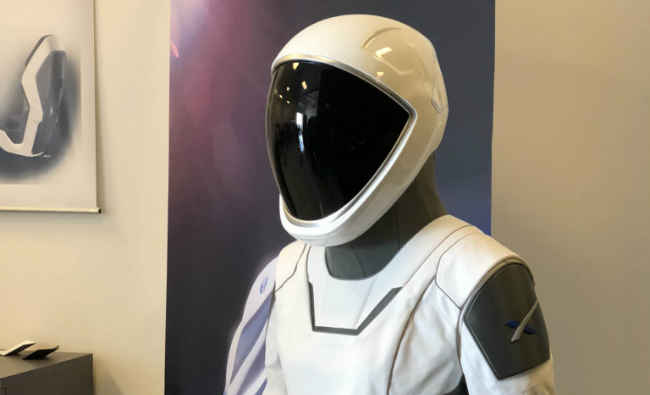 Behind the small plastic patch on the space suit's right thigh seen below houses the connection for life support. SpaceX has managed to cram all crucial external connections like water, power, air and more into one single channel here. Astronauts will still need to carry a backpack when going for a spacewalk outside the Dragon.