Your New Year plans could be cool, but what NASA's spacecraft New Horizons has in store is way cooler. The unmanned spacecraft flew past the dwarf planet Pluto for the first time in 2015 and is now about to get a close view of Ultima Thule (2014 MU69), the farthest known object in the Solar System. New Horizons will fly by the irregular-shaped Kuiper Belt object on its optimal path from a distance of 3,500 kilometres. It will be at its closest viewpoint on January 1 at 11:03 PM IST (12:33 PM EST). Ultima Thule orbits the Sun at a distance of 1.6 billion kilometres from Pluto.
The twelve-member hazard watch team that remotely monitors and controls New Horizons confirmed on December 15 that the spacecraft was on the right path towards Ultima Thule. The team used the spacecraft's telescopic Long Range Reconnaissance Imager (LORRI) to look for rings, tiny moons, and other potential dangers along the way. "The spacecraft is now targeted for the optimal flyby, over three times closer than we flew to Pluto," commented Alan Stern, the team's Principal Investigator in a news release. "Ultima, here we come!"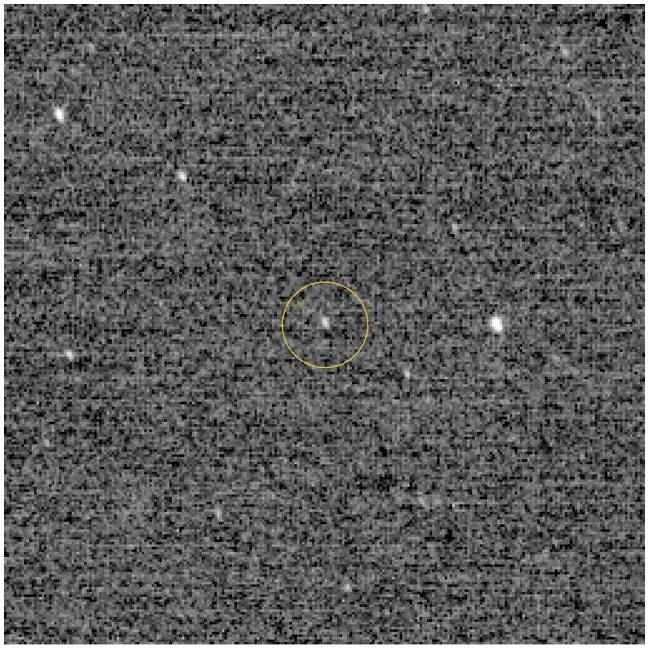 Yesterday, New Horizons entered Encounter Mode, a sort of safe mode that ensures mission objectives are carried out even if the spacecraft malfunctions, explains CNET. Normally, the spacecraft would call home in case something went wrong. But now, as each signal takes 12 hours to reach Earth, the spacecraft will continue on its own as instructed until the mission is complete. The spacecraft recently captured the highest resolution image of Ultima Thule yet from a distance of 10 million kilometres (seen above). We'll know more about this mysterious object when New Horizons gets close to it next week.
Ultima Thule is officially designated 2014 MU69 but got its nickname earlier this year from the New Horizons team. Ultima Thule is a traditional name for any place that's beyond the known world. Ultima Thule has an orbital period of over 295 Earth years around the Sun and a low inclination compared to other objects in the Kuiper Belt. It was originally discovered by the New Horizons team on June 26, 2014 using the Hubble Space Telescope. The object supposedly measures 30 kilometres in diameter. Whether it has a ring system or any moons is something we'll know only when New Horizons performs its flyby on New Years Day. Godspeed, brave little spacecraft!
Cover and inline image courtesy: NASA