Highlights:
NASA Opportunity Rover Mission on Mars concludes.
The rover has not responded since eight months after a major dust storm hit Mars.
Opportunity Rover outlived its stipulated 90-day mission to explore the red planet for 15 years.
The Mars mission of NASA's brave little Opportunity rover that first made its way to the Martian surface back in 2004 has finally ended. Why brave you ask? It's because the rover exceeded all expectations when it far outlived its predicted 90 days on Mars to explore the red planet for a total of 15 years. The data collected and sent back by Opportunity laid the groundwork for NASA to one day return to Mars. The rover faced many challenges during its time exploring our neighbouring planet but it ceased communicating with Earth back in June 2018, when a massive Mars-wide dust storm hit its location.
NASA scientists constantly tried to communicate with the rover, with over thousand sent commands to no avail. This Tuesday, on February 12, engineers from Space Flight Operations Facility at NASA's Jet Propulsion Laboratory (JPL) made a last attempt to revive Opportunity. Unfortunately, the rover didn't respond. The last communication received by the rover was eight months ago on June 10, 2018. "It is because of trailblazing missions such as Opportunity that there will come a day when our brave astronauts walk on the surface of Mars," says Jim Bridenstine, NASA Administrator. "And when that day arrives, some portion of that first footprint will be owned by the men and women of Opportunity, and a little rover that defied the odds and did so much in the name of exploration."
The Opportunity rover travelled more than 45 kilometers on the Martian surface before reaching Perseverance Valley, the spot where it finally gave out. During its life on Mars, the little rover set a one-day driving record on the planet by travelling 220 meters, sent back more than 217,000 images, revealed fresh mineral surfaces for analysis, cleared 72 more targets with a brush so that they can be analysed using spectrometers and a microscopic imager. Opportunity rover found the mineral hematite that is formed in water, suggesting that there could have been water on Mars, at some point in time.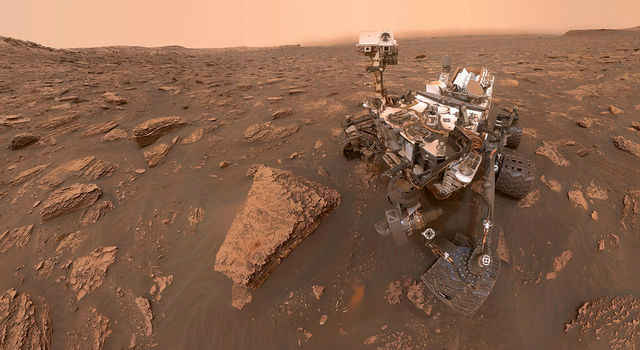 Seven months after launching from Cape Canaveral Air Force Station in Florida, the rover landed on Meridiani Planum region of Mars on January 24, 2004. Another rover Spirit landed 20 days earlier in the Gusev Crater on the other side of Mars and logged about 8 km before its mission ended in May 2011. Teamwork between mission engineers, scientists and rover drivers on Earth helped Opportunity to keep going even in the face of adversity. For example, back in 2005, the rover lost steering capabilities in one of its front wheels, a stuck heater could have considerably limited the rover's available power, and NASA says "a Martian sand ripple almost trapped it for good. Two years later, a two-month dust storm imperiled the rover before relenting. In 2015, Opportunity lost use of its 256-megabyte flash memory and, in 2017, it lost steering to its other front wheel."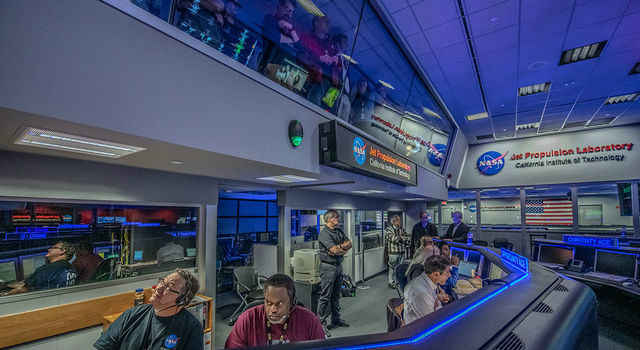 Related Reads: