Key Highlights:
Juno captured new images of Io, Jupiter's most volcanic moon
Moon Europa provides unique lighting condition
New images of Jupiter's fourth-largest moon Io have been captured by NASA's Juno spacecraft on its seventeenth flyby of the giant gas-filled planet. On December 21, a team of scientists at the Southwest Research Institute's Space Science and Engineering Division trained four of Juno's cameras on Io for an hour to view its polar regions and active eruptions. Juno's imaging system consists of JunoCam, the Stellar Reference Unit (SRU), the Jovian Infrared Auroral Mapper (JIRAM), and the Ultraviolet Imaging Spectrograph (UVS).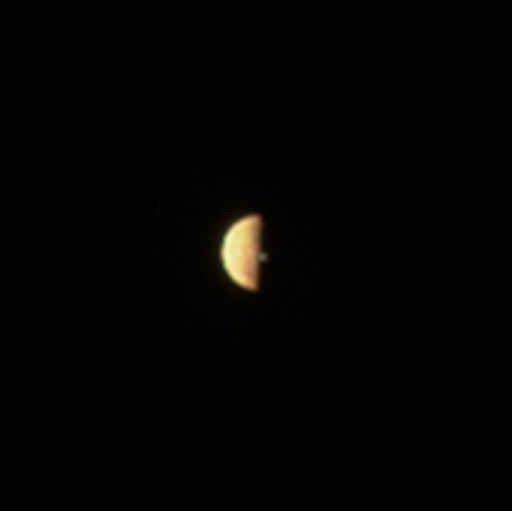 Volcanic plume seen before Io went behind Jupiter
"We knew we were breaking new ground with a multi-spectral campaign to view Io's polar region, but no one expected we would get so lucky as to see an active volcanic plume shooting material off the moon's surface," commented Scott Bolton, Principal Investigator and Associate Vice President of the institute's Space Science and Engineering Division. "This is quite a New Year's present showing us that Juno has the ability to clearly see plumes."
According to the press release sent out by the Southwest Research Institute, JunoCam captured the first images of Io on December 21 between 12:00 PM and 12:20 PM UTC (5:30 PM and 5:50 PM IST) before the moon passed behind Jupiter and into complete darkness at 12:40 PM UTC (6:10 PM IST). But then the sunlight reflecting off Jupiter's other moon, Europa, helped to light up Io and its plumes.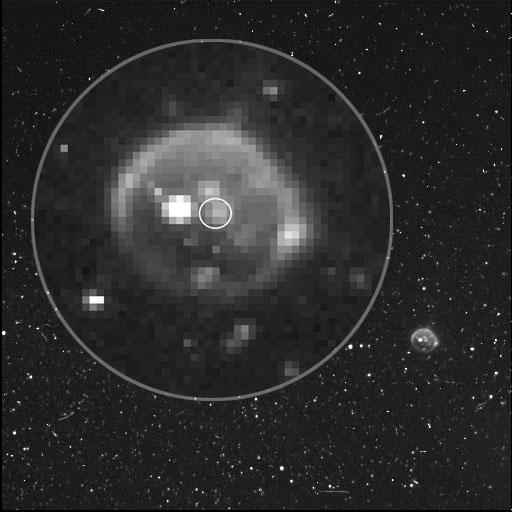 Taken through Juno's Stellar Referencing Unit (SRU) with soft lighting from Europa
This soft moonlight from Europa gave Juno a chance to capture images of Io in a unique lighting condition. "As a low-light camera designed to track the stars, the SRU can only observe Io under very dimly lit conditions. Dec. 21 gave us a unique opportunity to observe Io's volcanic activity with the SRU using only Europa's moonlight as our lightbulb," said Heidi Becker, Lead of Juno's Radiation Monitoring Investigation at NASA's Jet Propulsion Laboratory. The newly captured images can help the institute study Jupiter's interactions with its moons and how phenomena like Io's volcanic activity happen.
Inline image courtesy: NASA
Related Read: NASA's spacecraft's New Year plans are literally out of this world