Want to modernise your banking loan application?
Build an application that analyses credit risk with #IBMCloud Pak for Data on #RedHat #OpenShift
Click here to know more
Advertisements
Indian Space Research Agency (ISRO) has successfully launched RISAT-2B (Radar Imaging Satellite-2B), a radar imaging earth observation satellite that can take high resolution images of the earth during day and night, and also under cloudy conditions with the help of a synthetic aperture radar. Apart from surveillance, the satellite intendeds to provide services to agriculture, forestry and disaster management domains. The PSLVC46, which carried RISAT-2B, lifted-off at 05:30am from Satish Dhawan Space Centre (SDSC), Sriharikota.
PSLV-C46 was the 72nd launch vehicle mission from SDSC SHAR, Sriharikota, ISRO said. About 15 minutes and 30 seconds after lift-off, RISAT-2B was injected into an orbit of 555 km at an inclination of 37 degree to the equator. "This is a very, very important mission for India. It is an excellent satellite with hi-fi earth observation (capabilities)," PTI (via The Economic Times) quoted ISRO Chairman K Sivan as saying.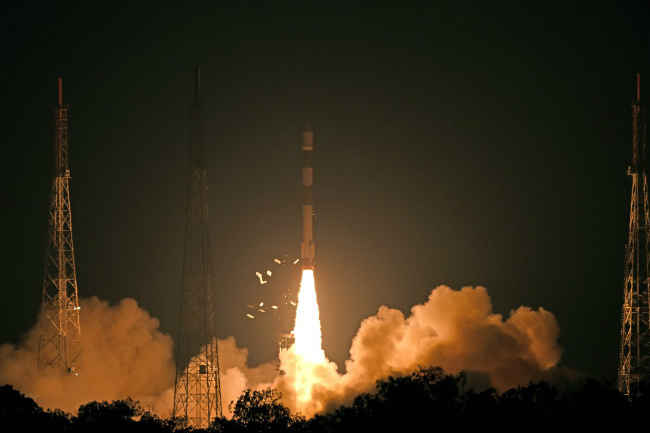 PSLVC46 successfully lifts-off carrying RISAT2B into Low Earth Orbit.
The satellite will replace the RISAT-2, which was launched in 2009. India uses RISAT-2 to monitor terrorists activities at the borders adjacent to Pakistan and thwart their infiltration bids. The satellite also helped Indian intelligence agencies to plan surgical strike in 2016 in Pakistan-Occupied Kashmir (PoK) and the Balakot aerial strike earlier this year. The RISAT-2B has a lifespan of five years and will also be used for military surveillance.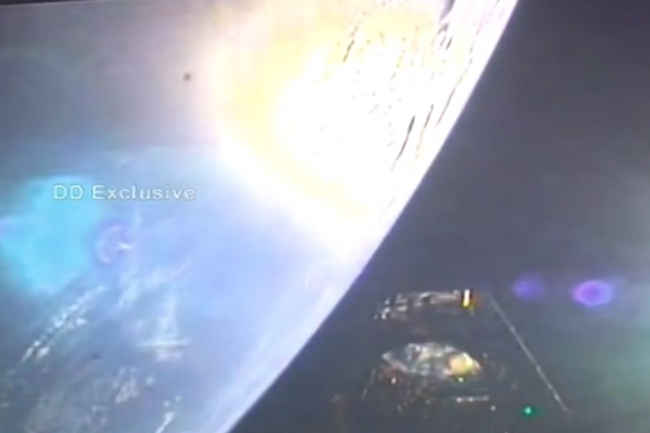 RISAT2B separation image captured by onboard camera.
ISRO is planning to launch a few more all-weather radar imaging RISAT satellites in the next one year. It is also preparing to launch Chandrayaan-2 in July which will land on Moon in September. The rocket carrying Chandrayaan-2 is expected to lift-off from SDSC. Chandrayaan-2 consists of three modules: the orbiter, lander (Vikram), and rover (Pragyan). The first two will be interfaced mechanically and stacked together as a single integrated module inside the launch rocket.