Tonight is what astronomers are calling the longest lunar eclipse of the century. The Moon will pass through the centre of the Earth's shadow, and the phenomenon is supposed to last well over six hours. The total lunar eclipse will last for 1 hour 42 minutes while the partial eclipse will last for 3 hours and 54 minutes. Those hoping to catch a glimpse of the eclipse in India are in luck as the full lunar eclipse will be visible over the country. In case you are interested in watching or even taking photos of this "event-of-the-century" then here are some essential things to keep in mind.
What, When, Where?
The moonrise will begin roughly around 7 pm. This is when the moon starts to peak over the horizon. Don't stress too much about getting onto your rooftops so early as the lunar eclipse is slated to begin around 10:40 pm India Standard Time. Based on your location in the country, the time may vary by a few minutes. At this stage, the moon will be in a partial lunar eclipse. The total eclipse will begin at 01:00 (1:00 am) and will end at 02:43. From then onwards, the moon will once again be in partial eclipse and the celestial event will end at 04:58 when the moon completely exits the Earth's shadow. If you would like to know the exact timings of the various phases of the Lunar Eclipse, you can go to Time and Date which will give you a detailed breakdown of the timings once you enter your location.
Given that this will be the longest Lunar Eclipse for the next hundred years, obviously, there is a lot of significance attached to it. Given this, many of you may want to witness this event, maybe even photograph it. We have prepared a quick guide on how to watch and shoot the lunar eclipse.
But before we go ahead...
There is, of course, a lot of hype around tonight's event. Titles like Blood Moon are being used excessively and similarities being drawn to the January Lunar eclipse, where not only was the moon closest to the earth (making it appear massive) but also had full visibility over India. Tonight's Lunar Eclipse will be nothing like that, because tonight, the moon will be farther from the Earth that it has been (or will be) in any lunar eclipse this year. So what that means is that the moon will appear much smaller tonight that it does on a regular night, and considerably smaller than the Moon was during the Eclipse of January 2018. Now that we have our expectations in check, let us begin with how to go about shooting the Lunar Eclipse. Additionally, since we're experiencing monsoon right now, the clouds may (and are likely to) put a damper on your moon-gazing adventure.
Shooting the Lunar Eclipse with a DSLR/Mirrorless Camera/Point and Shoot
The Right Camera
For shooting tonight's celestial event, you should ideally use a camera body that has a high megapixel count and can produce clean images at ISO 8000 at a minimum. Tonight's moon will not be as big as a regular full moon, and instead, will glow a faint, muted red. Any camera with a good sensor will be fine.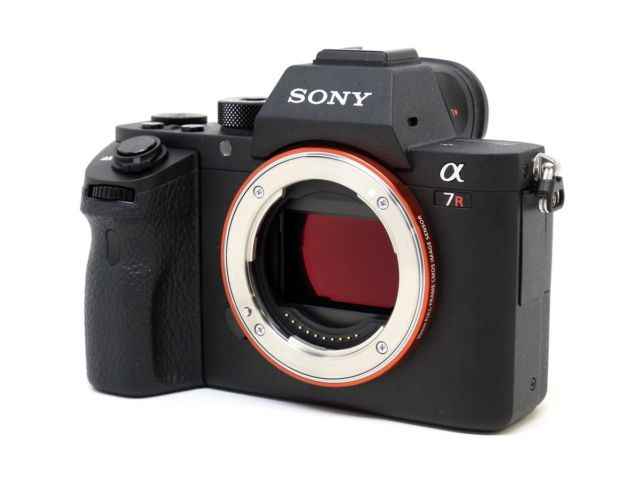 The Lens
Tonight, the moon will be very far away from the Earth. It won't appear as big as it did in the Lunar Eclipse of January 2018, so you're going to need a minimum of 400-600mm of focal length to get this white orb in your shot. If you don't have one, rent one from a local dealer, but only if you're absolutely sure you want to shoot the moon tonight. Remember, the whole event may be ruined because of the monsoon clouds.
A Tripod
Shooting a 600mm focal length hand-held in low light is never going to result in usable photos. You will absolutely need to mount the camera on a nice, heavy tripod to get good, blur-free photos.
Exposure Settings
Since tonight's moon won't be very bright, the first thing to do would be to set the shutter speed to 1/60th of a second. Set the aperture to a minimum of f/4.0 to make sure the photos are sharp. Next, bump up the ISO till you get a good exposure for the Moon's surface. I would not recommend relying on autofocus as there's not a lot of light for the camera to work with, so just stick with manual focus.
Shooting the Lunar Eclipse with a Smartphone
Don't. All you will see in your photo will be a little dot which could just as easily be a dead pixel. If you're okay with completely degraded image quality, then you can always just zoom in as far as the smartphone camera's digital zoom will allow you to. Shooting a lunar eclipse with a smartphone is not really possible unless you're buying an attachment that will let you use DSLR lenses on the smartphone camera. Too much effort for too little return if you ask me.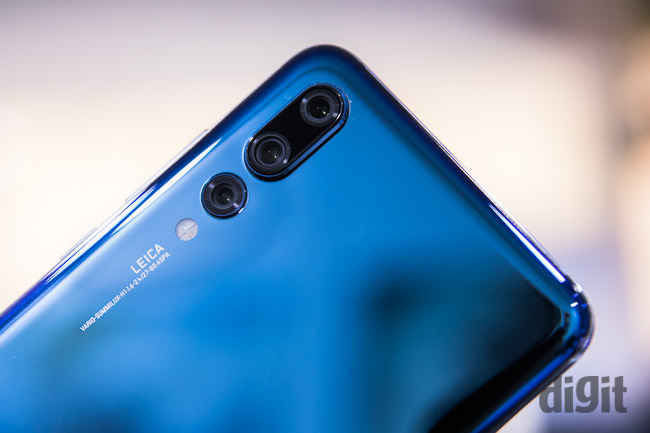 How to Watch the Lunar Eclipse
So you don't have fancy camera equipment or even if you do, you're not really interested in shooting what's happening tonight. You just want to kick back and watch the moon do its thing and there are ways to do it. You could either just go up to the highest point near your house and eye-ball the sky to see a faint red glow, or you could use the compass app to point you in the general direction of the moon. Once your eyes are looking the right way, a pair of good binoculars would be an ideal way to get a closer look at the eclipsed moon. Ideally, binoculars with a minimum 10x should be fine to get a decent look, but binoculars with a 20x magnification factor would be the best.
Watch the Eclipse, Right from your Couch
So you have no binoculars, or its pouring cats and dogs. Maybe you're lazy like I am, but you still want to watch the eclipse. In this case, you can simply go over to Time and Date, who are nice enough to be live-streaming the eclipse live. Of course, this won't be a view you would see from your house, but at least you will get to see the moon as it goes through the Earth's shadow.