Elon Musk, CEO of SpaceX recently tweeted a photo of the SpaceX space suit claiming that the space suit has been tested and actually works, being tested in a double vacuum pressure environment. The suit itself seems to be right out of a sci-fi movie (think interstellar) and looks aesthetically pleasing, however, Musk admits that making the suit balanced in both aesthetics and functions was challenging.
First picture of SpaceX spacesuit. More in days to follow. Worth noting that this actually works (not a mockup). Already tested to double vacuum pressure. Was incredibly hard to balance esthetics and function. Easy to do either separately.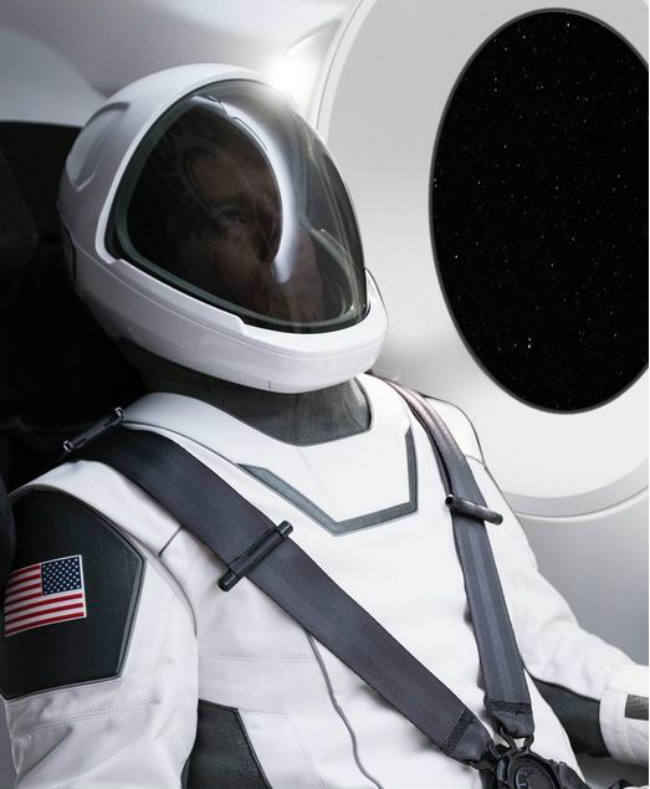 Musk didn't reveal much, however, the SpaceX suits are supposed to be worn by astronauts, while aboard the Dragon Capsule. The suit revealed by Musk is intended to be worn during transportation so, in case the transport capsule fails and depressurizes, the astronauts are safe. The suits are also not to be used for spacewalks or outer space excursions.
Boeing also revealed its own spacesuit design back in January and said that the astronauts will wear it en-route to the ISS. SpaceX is planning to send humans into space privately by 2025 using its own Dragon spacecraft. The Dragon has been in use to resupply the International Space Station. SpaceX had released the details of its Dragon spacecraft back in 2015.
The Dragon had four windows for peering out into space and the seats were made out of carbon fibre and Alcantara cloth. Keeping safety in mind, the spacecraft also incorporated emergency escape system that will carry the astronauts to safety in the event something goes wrong. The displays in Dragon provided with all the information required to the astronauts.
SpaceX was launched by Elon Musk back in 2002 and you can read more about him and SpaceX by clicking here. In 2003, he founded Tesla Motors, which is known for its fully electric cars like the Tesla Model S and the Roadster. Musk also acquired Solar City and the company was able to run an entire island on solar power.