#IBMCodePatterns, a developer's best friend.
#IBMCodePatterns provide complete solutions to problems that developers face every day. They leverage multiple technologies, products, or services to solve issues across multiple industries.
Click here to know more
Advertisements
NZXT has partnered with Ubisoft to unveil the NZXT H510 Rainbow Six Siege Limited Edition PC chassis dubbed the 'CRFT 06 H510 Siege' replete with custom decals, lighting and textured surfacing that's very reminiscent of what gamers experience within Tom Clancy's Rainbow Six Siege. This is the sixth time that NZXT has come out with a custom themed limited-edition chassis. The key aspects that stand out about the CRFT 06 H510 Siege are the side panels which are themed to appear like the in-game wall barricade, an illuminated Rainbow Six Siege '6' Logo on the front panel and a weathered texture on all surfaces. NZXT is also including a breaching NZXT Puck as well as a Rainbow 6 Logo charm with this limited edition SKU. There will only be 500 units of the CRFT 06 H510 Siege produced globally. Indian pricing for this SKU is INR 18,999 + GST.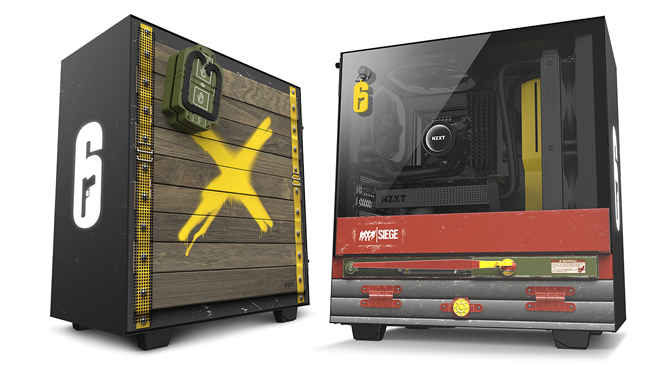 "We are very honored to be working with Ubisoft to create an H510 based on the immensely popular Tom Clancy's Rainbow Six Siege," says Johnny Hou, founder, and CEO of NZXT. "Around our offices, Rainbow Six Siege has a passionate group of players. That is why we consulted with them when designing this latest CRFT product to ensure that this would be a case that fans appreciate."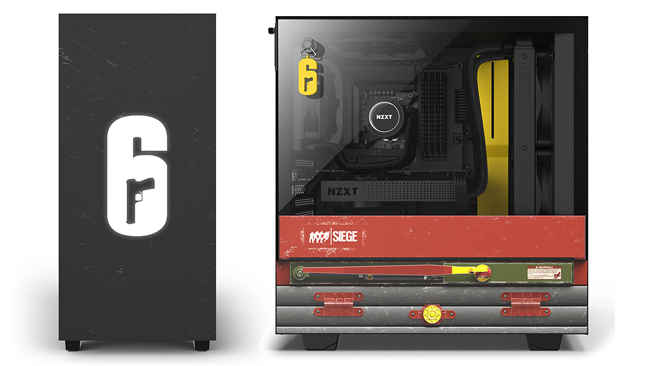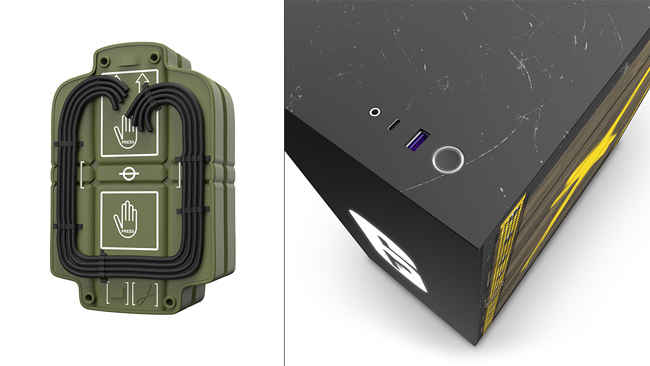 CRFT 06 H510 Siege Exclusive Features
● Limited-edition NZXT H510 themed after Tom Clancy's Rainbow Six Siege
● Illuminated 6 Logo on the front panel
● Side panels designed to replicate the in-game wall barricade
● Exclusive special-edition breaching NZXT Puck and 6 Logo Charm
NZXT H510 Main Features
● Modern design and builder-friendly features
● USB 3.1 Gen 2-compatible USB-C connector on the front panel
● Premium all-steel construction with the sleek H Series aesthetic
● Tempered glass side panel to showcase your build
● Wire management made easy with an intuitive, patent-pending cable management system
● Simplified water-cooling installation using a removable bracket for either all-in-one CPU coolers or custom loop configurations

Mithun Mohandas
While not dishing out lethal doses of sarcasm, this curious creature can often be found tinkering with tech, playing 'vidya' games or exploring the darkest corners of the Internets. #PCMasterRace https://www.linkedin.com/in/mithunmohandas/