Highlights:
Asus announces its product road map for the year
It contains lifestyle and gaming peripherals
Asus, the well-known Taiwanese electronics giant, appears to be getting more and more serious about its product portfolio in India. 2018 was a year filled with numerous launches for the company, chief amongst which were ZenBook and TUF Gaming laptop models. 2019 seems to be just as promising, if not more. One can expect Asus to launch a slew of PC accessories and peripherals, apart from laptops and smartphones.
Yesterday, Asus announced its 2019 product road map for India. The new products mentioned in the road map fall primarily under two categories: Gaming and Lifestyle. Let's take a look:
Gaming
TUF Gaming GT501 Case
The TUF Gaming GT501 Case is a desktop cabinet that supports up to EATX motherboards. It has a metal front panel with a custom TUF Gaming spatter pattern and a 4mm thick smoked side panel made of tempered glass. It's equipped with three 120mm Aura Sync RGB-illuminated fans and one 140mm rear PWM fan. There are seven fan mounting points in total for targeted airflow. The top has two woven-cotton handles for easy lifting up to 30 kilogrammes.
Availability: April 2019 at Rs 12,500 plus taxes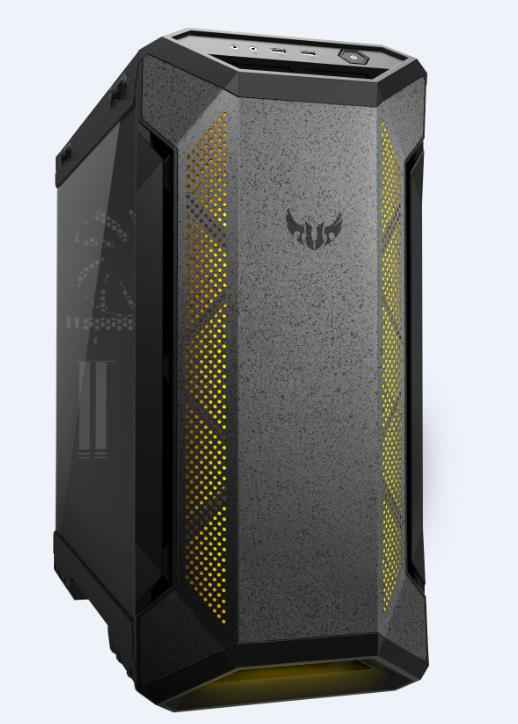 ROG Thor 850P
The ROG Thor 850P is a Platinum series 850W power supply. It supports Aura Sync RGB illumination and an integrated OLED information panel with customisation and monitoring options. On the inside it has a 135mm Wing-blade fan, large heatsinks, and high-quality capacitors. The ROG Thor 850P has LAMBDA A+ and 80 PLUS Platinum certifications and comes with a 10-year worldwide warranty.
ROG Delta
The ROG Delta is a gaming headset with hi-fi grade ESS 9218 quad DAC. It features a USB Type-C connector and comes with a USB Type-C-to-USB Type-A adapter. It's equipped with an Audio Signal Diversion technology, which helps separate high, low, and medium frequencies and reduce interference between frequencies. The ROG Delta has Aura Sync-compatible circular RGB lighting.
Availability: April 2019 at Rs 15,000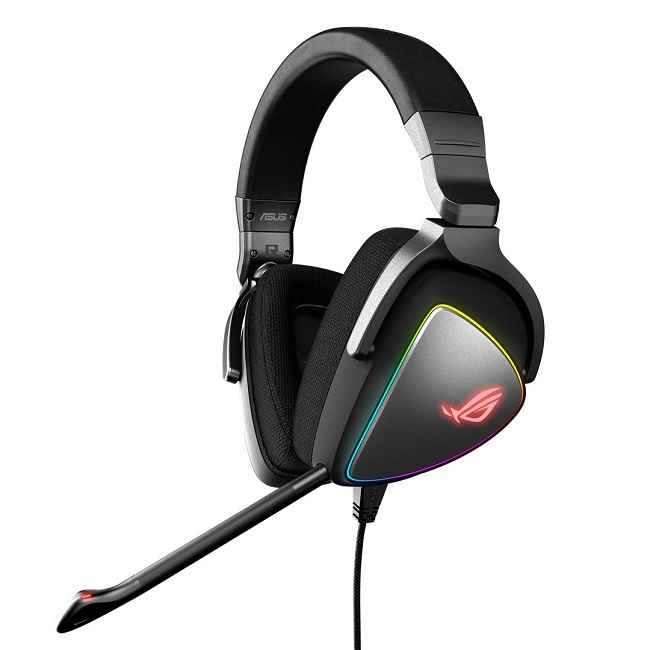 ROG Balteus Qi
As you might've guessed by now, the ROG Balteus Qi is a gaming mouse pad that doubles up as a Qi wireless charger for smartphones and other wirelessly charging devices. It has a large portrait-oriented surface with a micro-textured finish. It's optimised for fast tracking and features 15 individually customisable Aura Sync RGB lighting zones.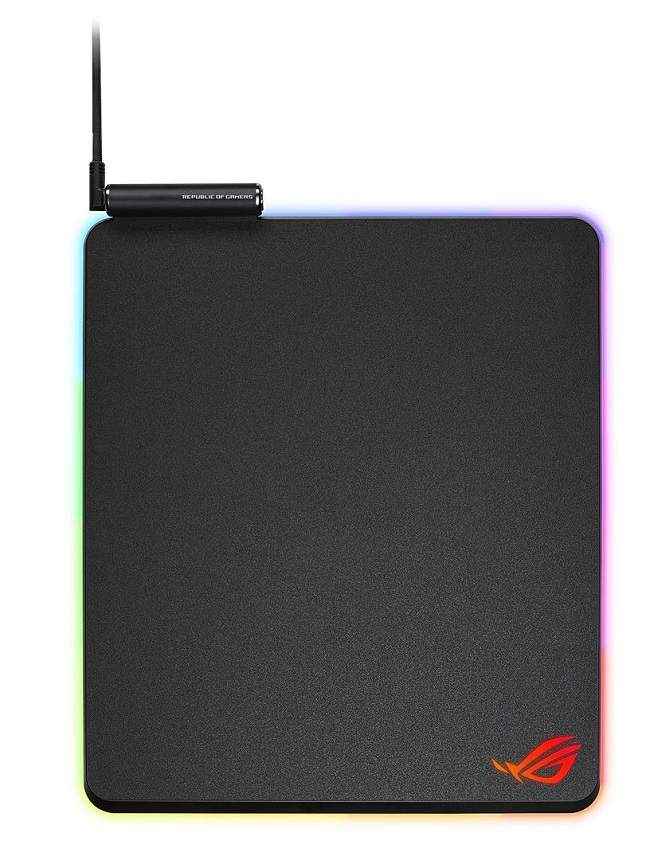 ROG Ryujin 360
The ROG Ryujin is a PC cabinet cooler for high-end builds. It features Noctua Industrial PPC fans and an embedded fan in the pump housing. There's no information yet on when it will be available in the Indian market.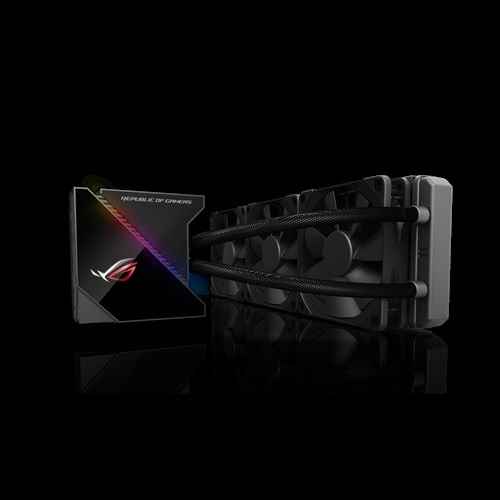 EX-A320M-GAMING Motherboard
Part of the Asus Expedition series, the EX-A320M-GAMING is an AMD chipset that supports AMD's Ryzen family of processors, 7th Generation A series of APUs and Athlon CPUs. It is VR-ready and Aura Sync RGB compatible. Positioned as a budget motherboard, the EX-A320M-GAMING will sell for Rs 5,000.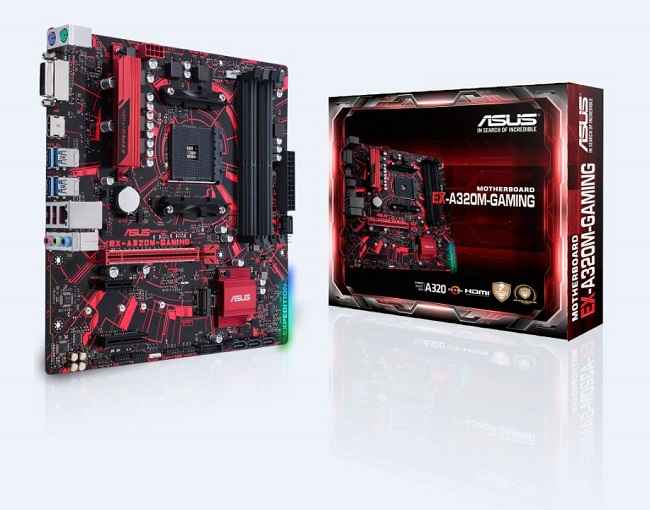 ASUS FX HDD
The ASUS FX is a 2.5-inch external hard disk drive with Aura Sync RGB lighting. It features USB 3.1 and 256-bit AES encryption. Storage capacities available include 1TB. The pricing and availability of the ASUS FX HDD is not yet known.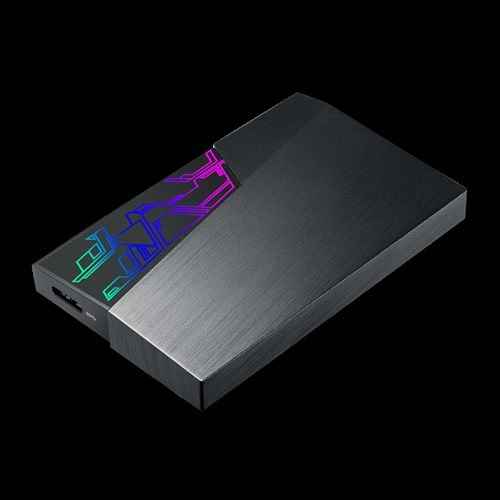 Lifestyle
Asus ZenBeam S2 Projector
Successor to the Asus S1, the Asus ZenBeam S2 is a short-throw LED projector. It weighs roughly 497g and has a brightness of 500 lumens with a native resolution of 720p. It also has a 6,000mAh battery, which Asus claims will give the projector 3.5 hours of continuous operation on a single charge. What's more, it can double up as a power bank for smartphones when not in use. The Asus ZenBeam S2 can project up to 120 inches from a distance of 3 metres.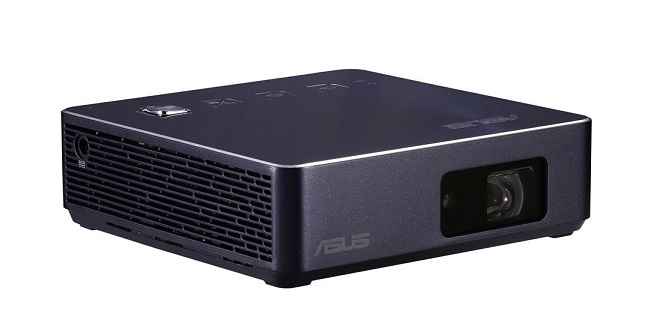 AiMesh AX6100 WiFi System (RT-AX92U 2 Pack)
According to Asus, the AiMesh AX6100 is a tri-band mesh WiFi system with support for the latest 802.11ax (Wi-Fi 6) standard. It also has support for OFDMA and MU-MIMO. The RT-AX92U 2-Pack is 2.7 times faster than normal 802.11ac 4x4 routers and offers coverage up to 5,500 square feet, says Asus. AiProtection Pro offers connected usage and advanced parental controls.
Availability: May 2019 at Rs 25,000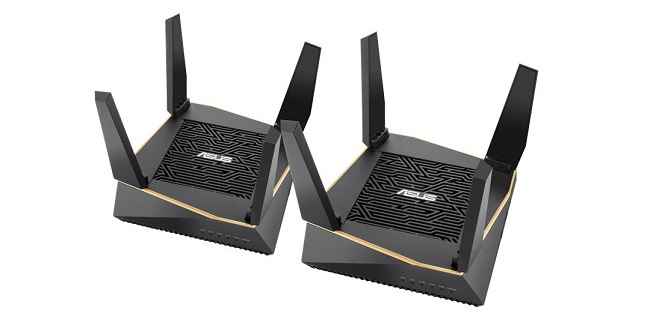 Asus RT AX88U
The Asus RT AX88U is a dual-band Wi-Fi router that runs on the 802.11ax Wi-Fi standard. It has four antennas and eight LAN ports. It's equipped with AiProtection Pro and Trend Micro, which blocks security threats. The Asus RT AX88U is compatible with Asus' AiMesh WiFi system.
Availability: April 2019 at Rs 28,000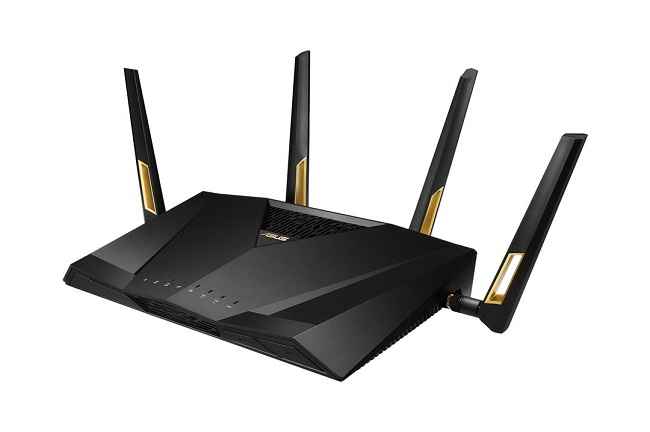 Related Read: Asus launches TUF Gaming FX505DY, FX705DY laptops in India starting at Rs 59,990