Apple is expected to release the next generation of its smartwatch, the Apple Watch Series 4 at an event scheduled for September 12. A lot of leaks have hinted that the newest Apple Watch could sport a larger display than the Apple Watch Series 3, primarily due to the edge-to-edge display design. A latest report has shed more light on this and claims that the the fourth generation of the Apple Watch will have a higher resolution than its predecessor.
According to 9to5mac, the screen resolution for the 42mm version of the Apple Watch Series 4 is expected to be 384x480, which is higher than the resolution on the current 42mm Apple Watch Series 3 which has a resolution of 312x390. A higher resolution means more clarity and detail. The folks at the publication said they got this information from the latest watchOS 5 beta. They echoed the claims made in previous reports that Apple will achieve this resolution by reducing the size of the bezels and making the screen a little bit larger. The watch may also have a higher PPI.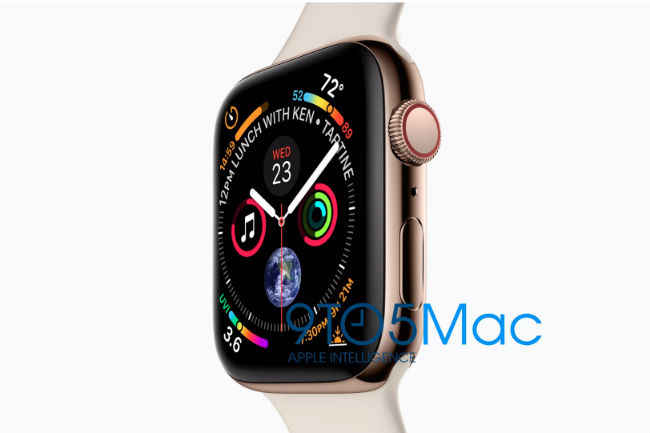 "We ran some tests by using a modified Apple Watch Simulator on the latest Xcode beta to see how much those extra pixels are going to contribute to the watchOS experience. For our tests, we guessed a PPI of 345," the report stated. New Apple Watch faces are expected to be specially designed for the larger screen and edge-to-edge display.
Last month six models of the Apple Watch were spotted listed on the Eurasian Economic Commission (ECC) website. Also, a patent spotted by Patently Apple suggests that the company may include an Always-on display feature on the Apple Watch and that it is also devising a way to resolve the burn-in issues caused by the OLED display. Apple's patent also aims to compress the data and store the information in a more efficient manner.
Images courtesy: 9to5mac