Synaptics, the company that provides touchscreen technology for a lot of cell phone and PC manufacturers, has unveiled its new 'ClearPad 3000' touch sensor, which can support up to 10 fingers at a time. Multi-touch just got a whole lot more interesting!
For this purpose, the company fitted 48 sensing channels on the sensor, thus allowing for larger screen sizes up to 8 inches diagonally with more accurate sensing. The ClearPad 3000 is also optimised to support minimal borders and can work on OLED screens.
OLEDs obviously mean lesser power consumption, so that's a great boost. But Synaptics has taken the lead in battery management too, developed an advanced power management with three modes – doze, sleep and deep sleep.
The part that a lot of developers and manufacturers will appreciate is the built-in gesture recognition. Since the sensor itself can recognise complex multi-finger gestures such as pinching and rotating, it saves the company a lot of trouble in programming the same.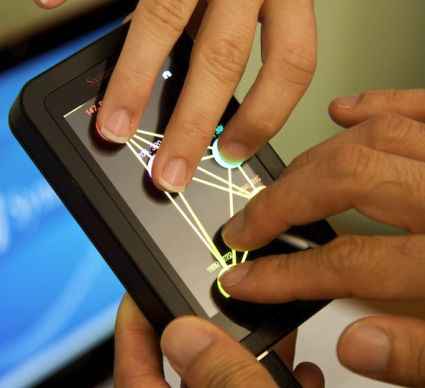 So, where does this ClearPad 3000 actually see application? Obviously, mobile phones and personal media players have to be the most sought-after. Synaptics already is the provider of touch sensors for Blackberry, LG, Samsung and HTC in mobile phones (the G1 is based on the same), Sony in Walkman players and Dell for touch-based computing.
But the most lucrative prospect of all is when you put '10 fingers on an 8-inch screen', 'netbook' and 'Windows 7' in the same sentence.
While we dream, check out Gizmodo's demo of the ClearPad 3000:
Synaptics ClearPad 3000 Demo from Gizmodo on Vimeo.